The simple answer is balance. Simple, but not always easy. Choosing the right jewelry to go with the right outfit gets tricky sometimes, particularly when pairing necklaces with different tops and necklines. Here are some tips and easy tips you can use every day: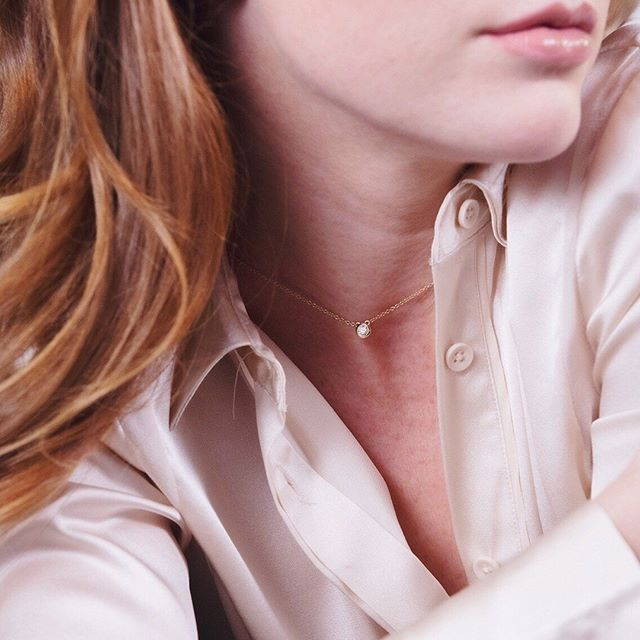 Necklace from Hearts On Fire
1. Pair a V Neckline with a Short Pendant Necklace
Choosing a delicate pendant necklace, you will mimic and accentuate the neckline. When wearing a v-neck shirt or blouse this is a fantastic way to showcase a favorite necklace. Choose a shorter necklace so it doesn't get lost in the shirt. Ideally, the necklace should end right where you want to draw the eye
2. Pair a Boat Neckline with a Lariat Necklace
This top works well with just about any type of necklace - the basic neckline creates a blank canvas. A lariat necklace, also called a y-neck because of its shape, adds visual interest and is a popular trend right now.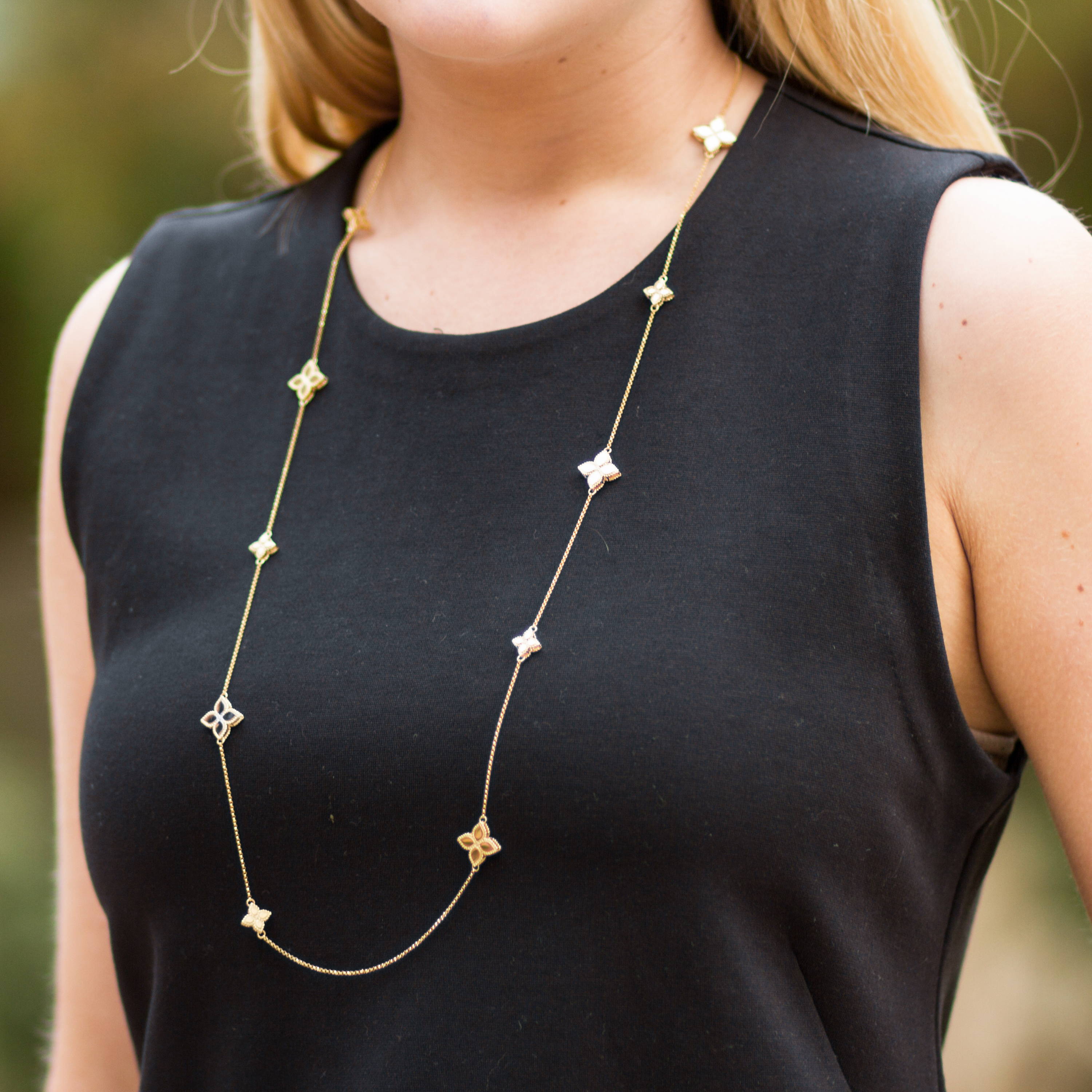 Necklace from Roberto Coin
3. Pair a Crew Neckline with a Station Necklace
A station necklace is a chain that features diamonds or metal elements at regular intervals. It's a classic necklace that perfectly accentuates a classic boat neckline. You can easily create balance of length that elongates both your outfit and look. It's a simple and sophisticated style that can't miss!
4. Pair a Square Neckline with a Bar Necklace
With an angular shape, keep accessories minimal. The horizontal bar of the neckline mimics the square necklace and accentuates your collarbones.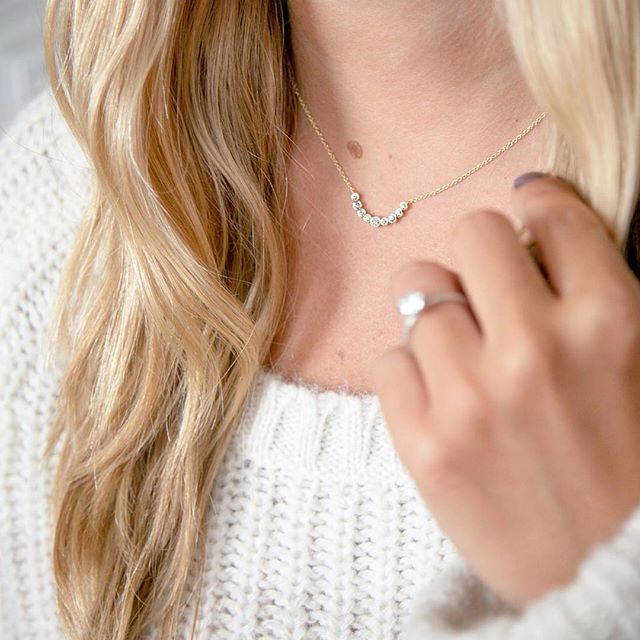 Necklace from Hearts On Fire
5. Pair a Scoop Neckline with an Eclectic Necklace
Rule number one: Keep it short. This neckline gives you the ability to showcase a variety of necklaces. Just be sure the necklace falls just below your collarbone and just above your top's neckline.
Need some help accessorizing your favorite outfit? Our expert staff at our Winston-Salem and Friendly Center locations can help you complete your look with any of these pieces and many more.