In the months leading up to our 125th anniversary, tour 4th generation, Arnold III, Vance and Lane, began dreaming of ways to celebrate. Everything from rip roaring parties to elaborate decorations were pondered and discussed but nothing felt quite unique enough to commemorate the year. After struggling for months to find a way to honor their legacy, Arnold came up with an idea…
"Why don't we fly to Thailand? And bring home the world's finest gemstones just for our customers?" said Arnold.
That's when Vance replied, "Are you sure we can last for 8000 miles on a plane together?"
Despite Vance's jokes, the Schiffman brothers landed in Thailand in early 2018 in search of the world's most stunning sapphires. An optimal choice, seeing as Thailand has been known for its corundum trade since the 1950's and currently produces 80% of the world's supply. The country is also respected for their extraction process as many of their rich, blue gemstones are discovered using environmentally sustainable techniques.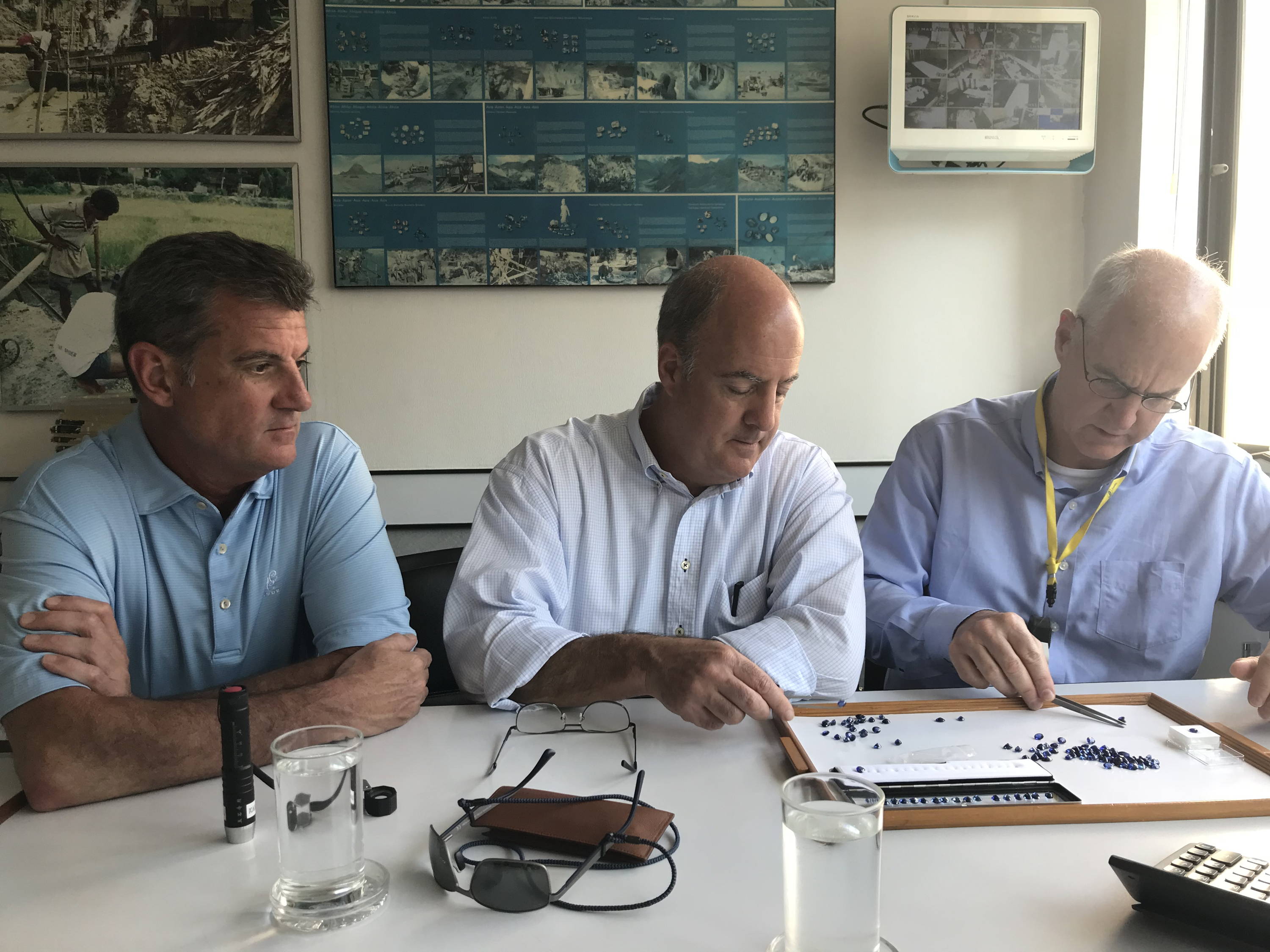 They spent over three days inspecting each stone by hand - looking for the ideal cut, clarity, color and carat weight. It's one thing to trust a source, it's another to be there in person to select the highest quality on earth. No one sapphire could be brought home without a nod from each sibling. In the end, they agreed to 13 stunning sapphires that were tested and graded by the AGL Thailand lab near the end of their trip.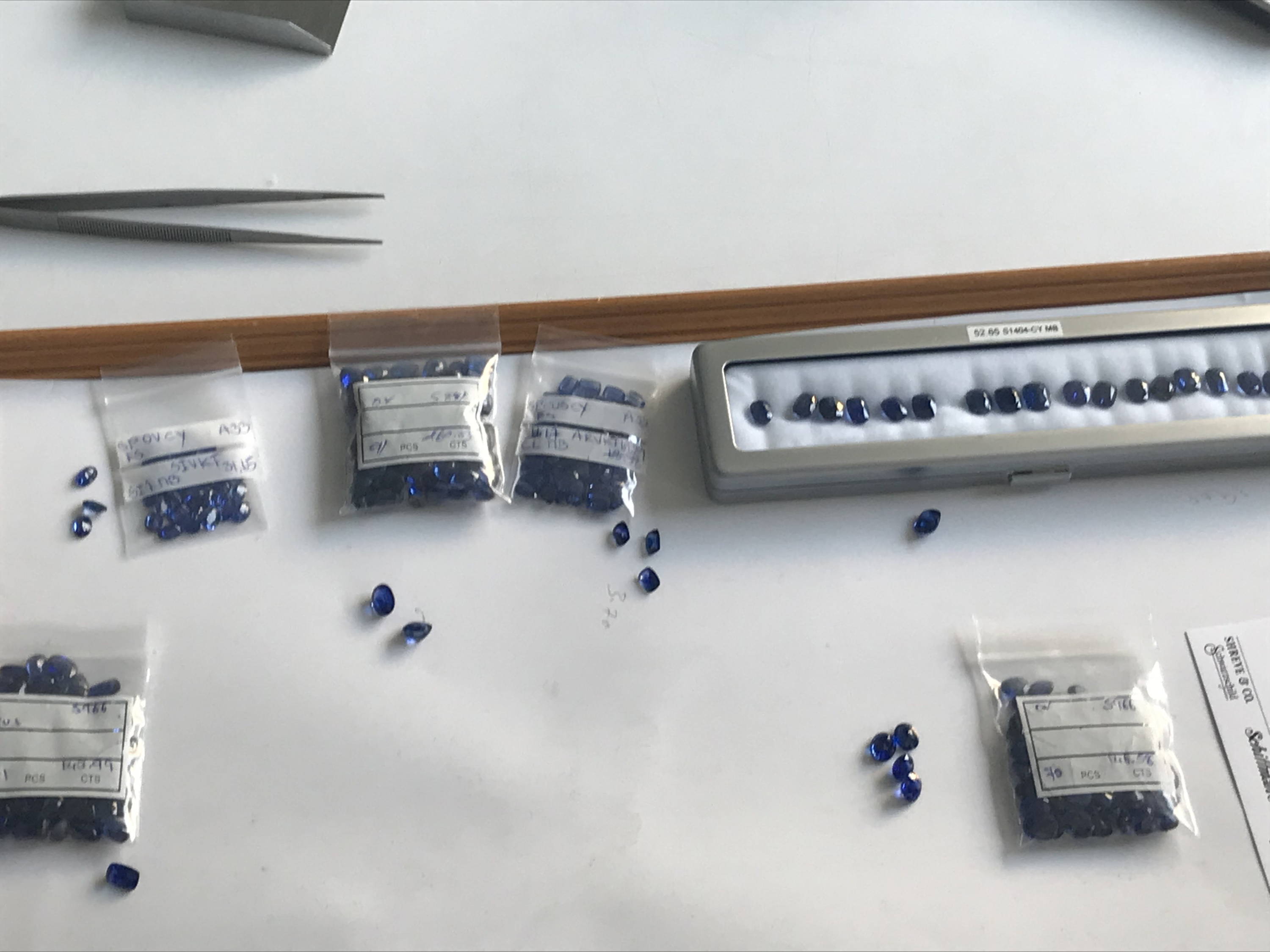 Once the gems were evaluated, Arnold III, Vance, and Lane decided to work with trusted artisans to design 13 original rings to set each sapphire in. Each unique mounting was designed to accent its center stone with white diamonds (further highlighting the color!).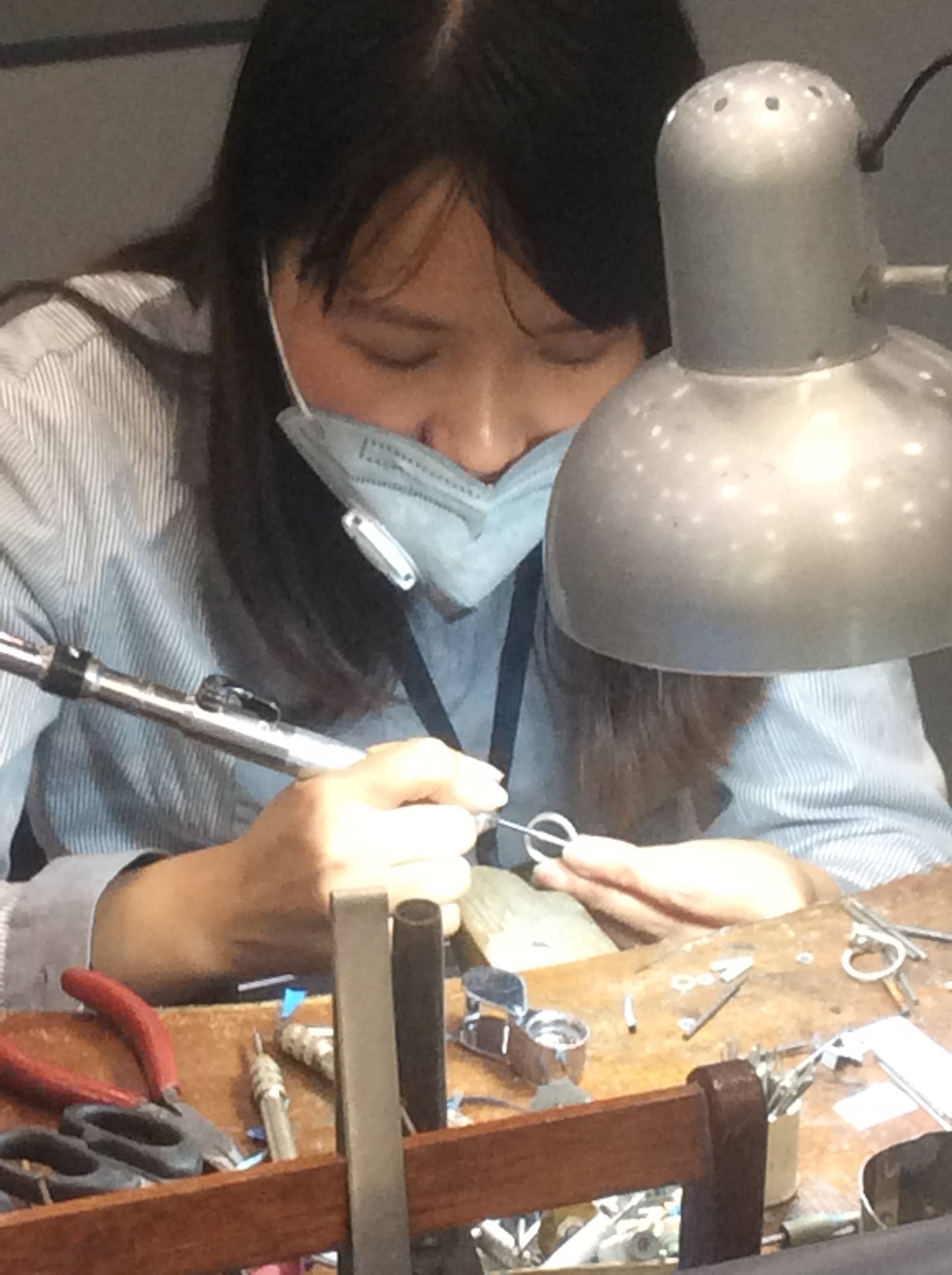 Once the mounting was designed, trained jewelers handcrafted molds while the brothers watched in awe. The white gold was poured, allowed to cool and then polished and made ready for each stone.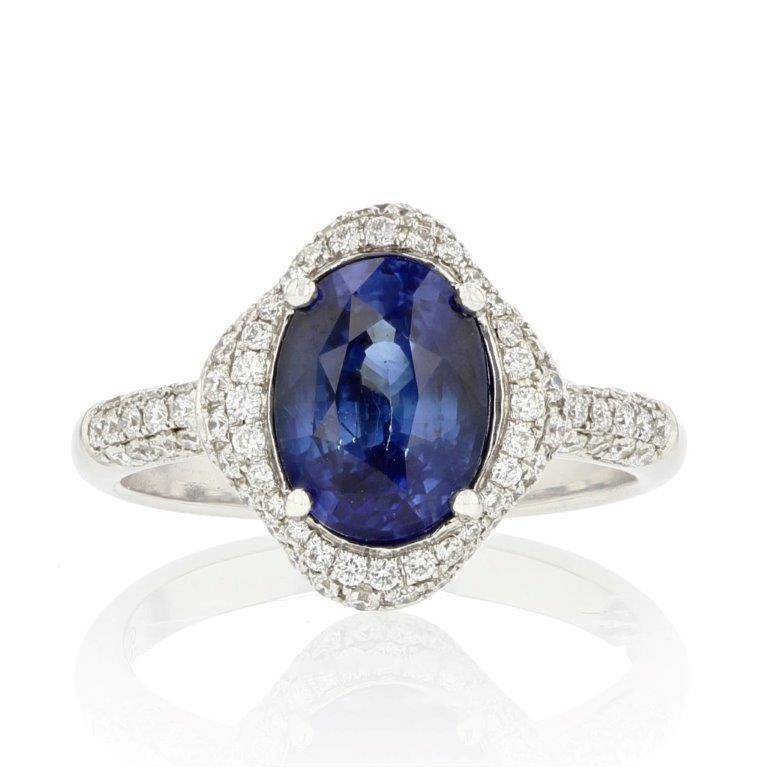 Each ring was completed hand polishing and cleaning before carefully being packaged for each brother to bring home in their carry-ons. Now, the rings are safely in the states and showcased at each of our Greensboro stores. Whether you are looking to commemorate your own legacy or want to witness rare beauty from the Far East, stop by one of our stores and take a look at 125 years in the making.