Everyone looking to enter the luxury watch game understands the cost involved with purchasing a quality timepiece. Consumers are always looking out for the best deal and how to receive the greatest value possible in their purchase. This can often lead to "gray market" dealers. These dealers offer timepieces which they have "acquired" in a range of way and are not authorized sellers of the brands listed for sale. Gray market dealers are not bound by regulations from the brands they sell and are unable to offer valuable services associated with luxury watch brands. When looking for a timepiece, we highly recommend consulting an authorized dealer for a number of reasons.
Authorized dealers are the only way to guarantee you are receiving a genuine product. Gray market dealers often remove serial numbers and erase other valuable information from the timepiece. When you purchase from an authorized dealer, you know are getting the authentic article, with a serial number that is trackable and registered with the manufacturer. While some gray market vendors buy unsold stock from authorized dealers, many sell used or damaged timepieces as authentic new pieces. The unknown origin of a timepiece coupled with the inability to register or track the watch through the supplier should be only one reason to trust an authorized seller.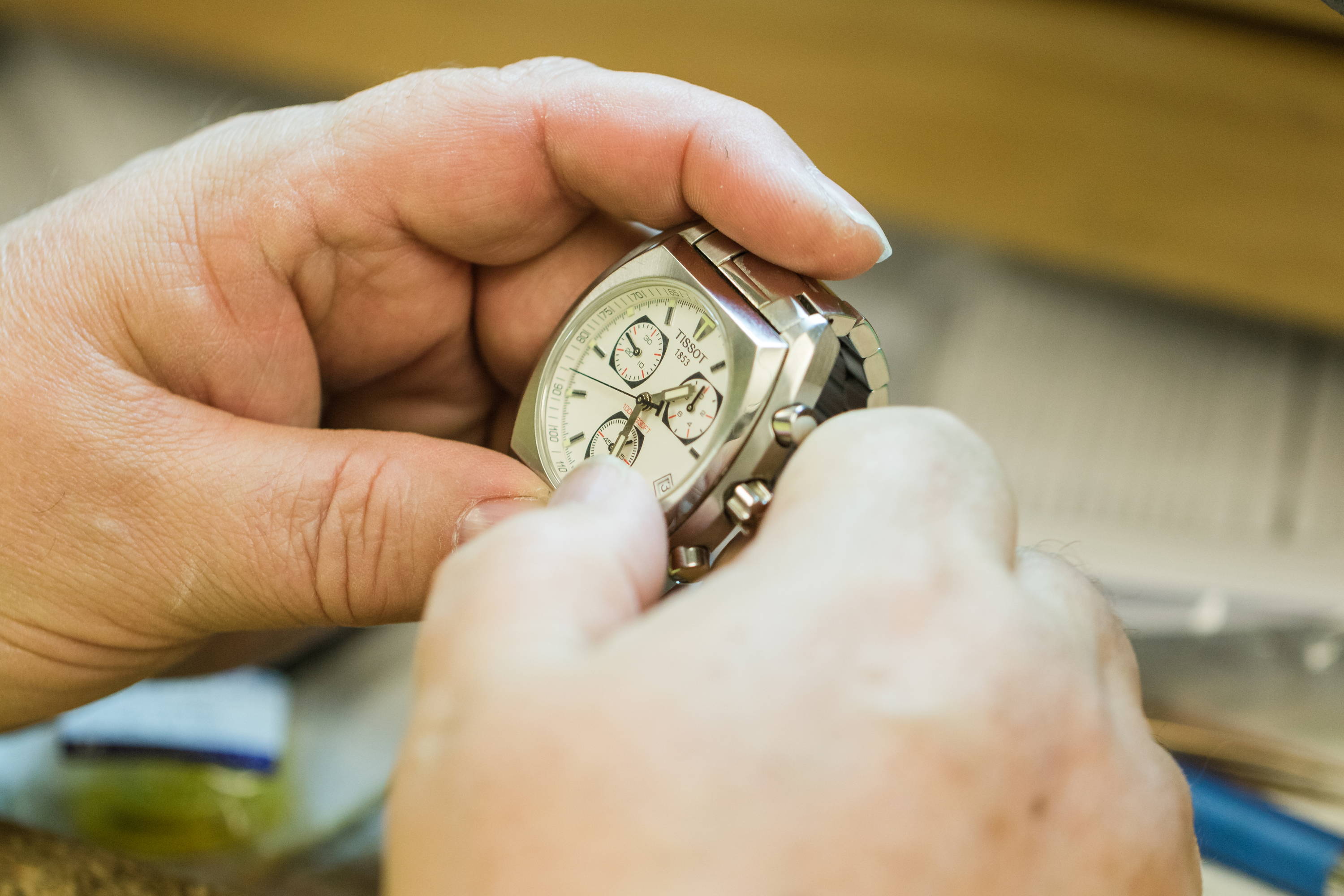 Perhaps the largest benefit to buying from an authorized timepiece retailer is the manufacturer's warranty. Every luxury watch maker offers an official warranty which provides valuable protection. This warranty guarantees against any material or manufacturing defect for a specific period of time. Should anything need to be addressed with a watch purchased from an authorized retailer, the timepiece is sent directly to the manufactures repair center to have authorized work completed. The valuable warranty is only valid if the timepiece is sold by an authorized retailer. Gray market sellers often offer a warranty which is only good at their location and the timepiece will not be sent to a certified repair center if work is needed.
Genuine timepieces and preferred warranties are only two of the many reasons to choose an authorized retailer when looking for your next luxury wristwatch. Authorized retailers also provide expertise, trustworthy service, and quality repairs as additional bonuses for purchasing with them. Authorized retailers provide the reassurance that the luxury brand you are seeking out trusts the retailer and has chosen to partner with them. Watch manufacturers partner very selectively, so authorized retailers have value to both the consumer and the watch maker. Authorized retailers also have readily available products and knowledgable service departments. Retailers maintain high levels of expertise around the product lines of each brand with which they partner. Authorized vendors also keep stock of popular timepieces and often have access to special edition or limited-run watches from partners. This simply means that when it is time to buy, you will not have to wait long to receive your timepiece.
The availability of your desired timepiece is a substantial reason to buy from an authorized retailer, but knowing that you can bring it to the same location to have it serviced, cleaned, and have minor repair work completed is also extremely comforting. Authorized retailers have mechanics trained by specific brands the repair minor needs on your timepiece, and authorized dealers have exclusive access to authorized service centers for more complex repairs. Gray market repair centers often do not have access to original equipment and authentic manufacturer parts, which can often lead to additional repairs throughout the lifetime of the watch, especially with hand-crafted movements.
While it might be tempting to believe that saving the extra money up front by purchasing a luxury timepiece from a gray market dealer will be worth the short-term gain, the truth of the matter is that luxury timepieces are investments. Making the conscious choice to shop with an authorized retailer provides long term peace of mind and security for your purchase and guarantees you will be satisfied with your wristwatch for many years to come.