Diving as an endeavor has combined sport and science since the early 20th century. Before dive computers and advanced technical equipment, the dive watch was a necessary tool of the sport. Serving the primary function of recording the time that a diver spends underwater, a dive watch is defined specifically by Berner's Illustrated Professional Dictionary of Horology. You might be able to wear your watch in the shower or even the pool this weekend, but there is a huge difference between a waterproof watch and a dive watch.
While today the dive watch style is found on the wrist of both professional watermen and office building explorers, there are certain characteristics which must be satisfied in order for a timepiece to be considered a dive watch and not just a waterproof timepiece. According to Berner's, all dive watches must "withstand immersion to a depth of at least 100m and satisfy requirements specified in ISO standard 6425".
So, what are these standards which are laid out by the International Organization for Standardization (ISO) that determine which timepieces can officially call themselves a dive watch?
The ISO 6425 Diver's watch standards lists the requirements and features which must be present, including testing parameters and design compliance, in order for a timepiece to officially be a "dive watch". According to ISO 6425, mechanical watches must possess a rotating bezel or digital display which allows a diver to track total elapsed underwater time from the beginning of their dive up to sixty minutes. Additionally, the timepiece must have luminescent features on the dial and hands which allow for easy readability underwater, a screw-down crown that keeps water from entering the watch, and a case made of water-resistant materials which protects the timepiece from corrosion and rust.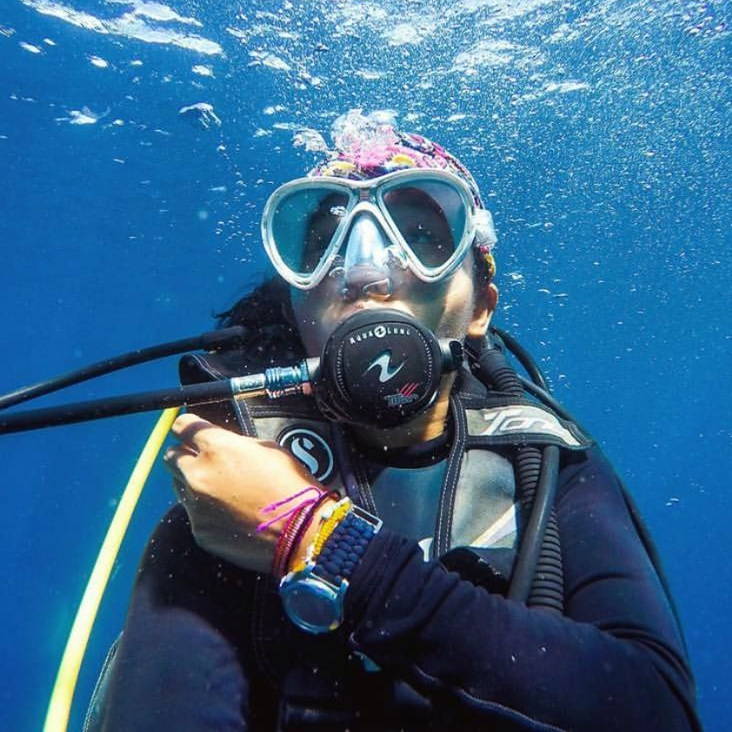 Photo Credit: Victorinox Swiss Army
The movement must have both shock resistance and magnetic resistance and the timepiece must maintain water resistance to 100 meters (330 ft). Watches which are battery-powered must have a highly visible low-battery indicator. The indicator must be visible at 25cm (or about ten inches) in the dark. The ISO standard also dictates that a watch undergoes several pressure tests to ensure that the case, crown, and crystal are properly water resistant and can withstand the pressures of far below the surface. If a watch meets all these standards, it is officially marked with the word DIVER'S to help distinguish it from every other water-resistant timepiece.
How important is it that a watch meet the ISO standard?
The answer depends entirely on the function the timepiece will play in your life. Dive watches have been around since well before the ISO introduced Standard 6425 for Diver's watches in 1996. Many timepiece manufacturers have spent decades or more perfecting the dive watch, testing their constructions to extreme levels. It is possible then, to have a dive-worthy watch which performs very well but does not merit the ISO stamp of approval. This assumes you are diving with your watch.
Photo Credit: Tudor Watch
If you are sticking to shallow waters, you really only need a watch which meets the minimum ISO 6245 standard of water resistance at 100m. If you are diving, you might opt for a Diver's certified watch, or for a watch which exceeds the ISO standard. As timepiece manufacturers are known to push the limits of possibility, many have developed watches which far exceed ISO Standard 6425. Experienced divers will often utilize watches with water resistance of 200m or greater, while saturation divers will wear watches which carry a water resistance rating of 300m or more. Whether you are exploring the depths of the open ocean or snorkeling near the shoreline, a dive watch is a statement on function and style, regardless of bearing the official ISO designation DIVER'S.
Be ready for all of summer's adventures with a dive watch as part of your timepiece collection. Take a look at all our dive watches at our Friendly Center and Winston-Salem locations.