The finish line is getting closer, and if you don't spring into action now the only shopping choice you'll have left is the all-night convenience store on the corner! We've all been there. To help you out a little bit, here are 10 great choices for last-minute shoppers: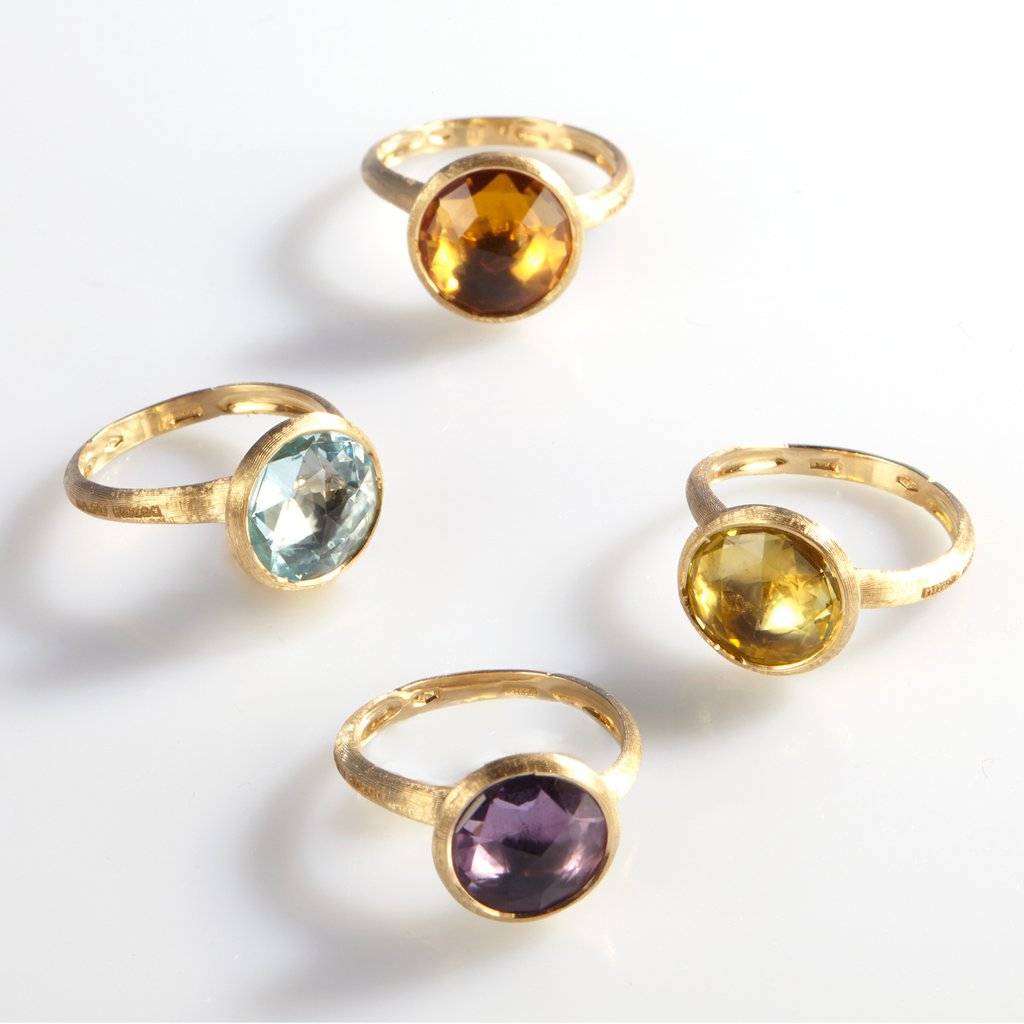 Marco Bicego Jaipur Ring
Designer Marco Bicego took one look at the tropical Indian sunset and merged it with the stone-cutting heritage of Jaipur. This is a stackable ring and gets more spectacular as you add to it. It's 18-karat yellow gold with rose-cut cushion blue topaz and can come in many different colors. A closer look reveals hand engraving by Italian artisans.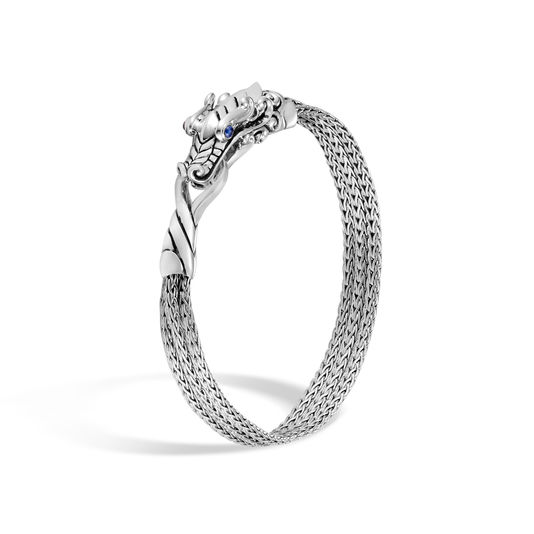 John Hardy Naga Multi-Row Bracelet
The story that comes with this bracelet is just as compelling as its design. It begins in Bali where the dragon, or Naga, lives in a mountain. The legend says the Naga comes out at night and swims to his love, the pearl. Shortly before dawn, the dragon squeezes all the water off himself and waters the rice fields. It's said that if you wear a Naga bracelet with the dragon head facing away from you it will bring you protection. If you choose to wear it with the head facing toward you, it will bring you love. Designed by John Hardy, this 7.5mm bracelet is sterling silver and blue sapphire.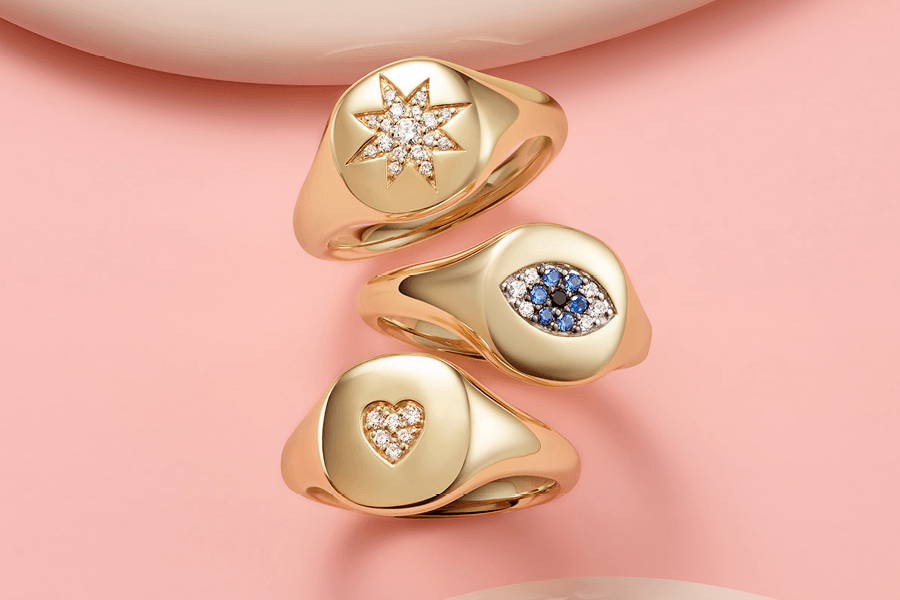 Signet Rings
The pinky ring or signet ring has been worn throughout history. It often would have the wearer's initials or family crest, and its location on the pinky made it perfect for leaving an imprint on the wax seal once used on envelopes. This pinky ring takes inspiration from the classic signet ring and reimagines it as a modern symbol of self-expression.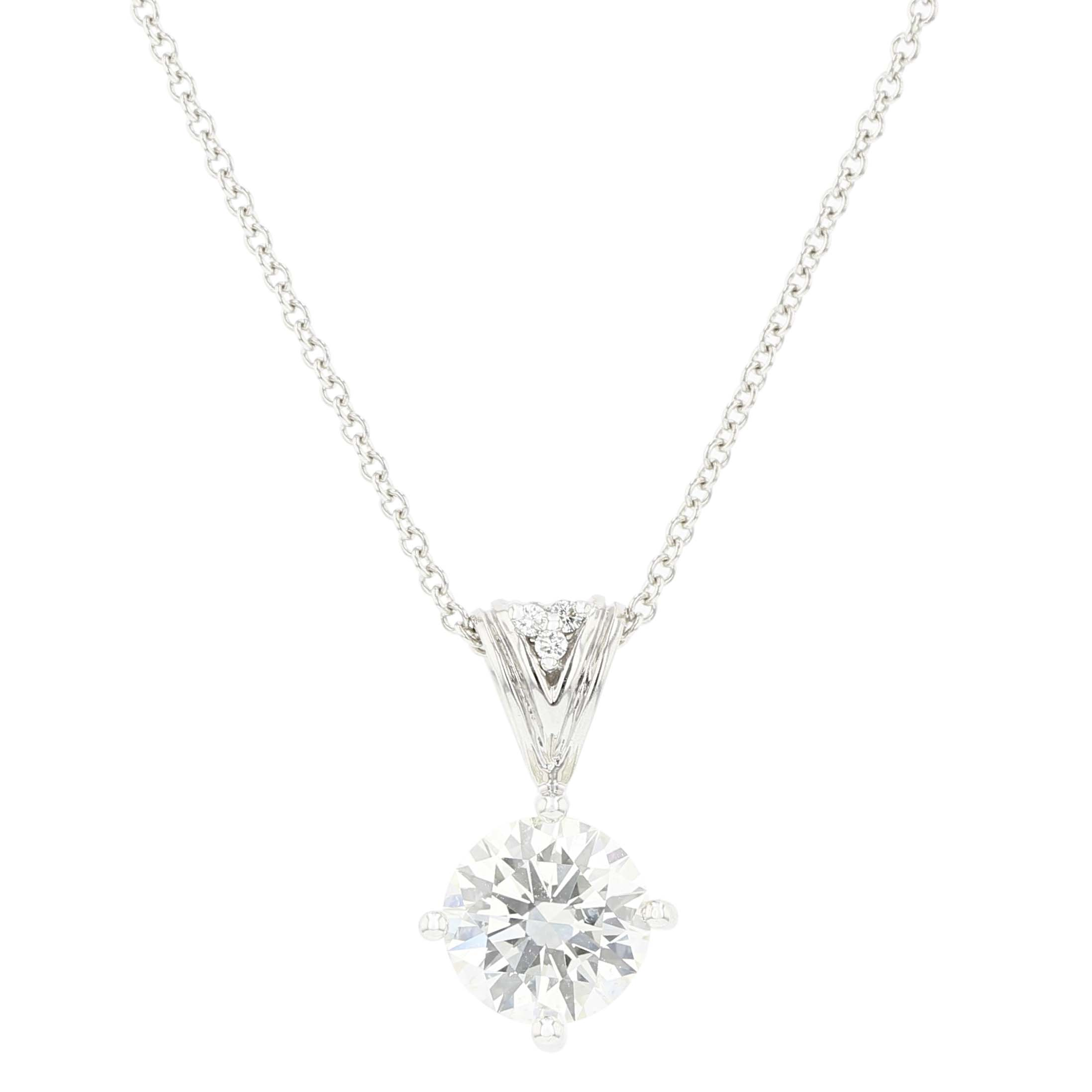 Fire and Ice Diamond Solitaire Pendant
This will be the showstopper when she opens it. The Fire & Ice Diamond Solitaire Pendant is 18-karat white gold that showcases a round brilliant diamond weighing approximately 0.76 carats.
OMEGA Men's Sailing Bracelet
Any piece from OMEGA has the unique DNA of the brand. When you see it, you know it fits perfectly in the OMEGA universe. That's certainly true of this men's sailing bracelet. You'll find this in molded rubber or braided nylon. It's a fun and casual way to make a creative expression.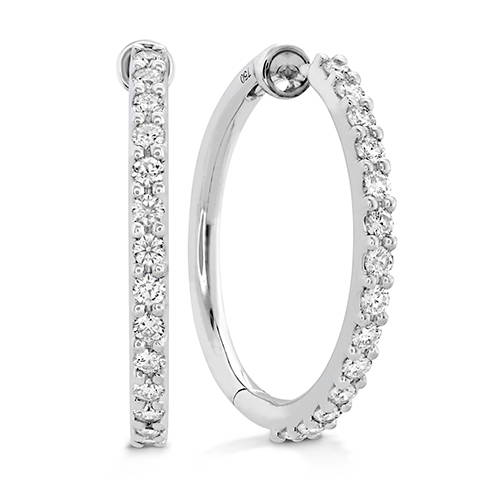 Hearts On Fire Diamond Inside-Out Hoop Earrings
These earrings from Hearts On Fire are perfectly designed to make an impression immediately. 18-karat white-gold inside-out hoops have 28 bezel set diamonds weighing approximately 1.42 to 1.50 total carats.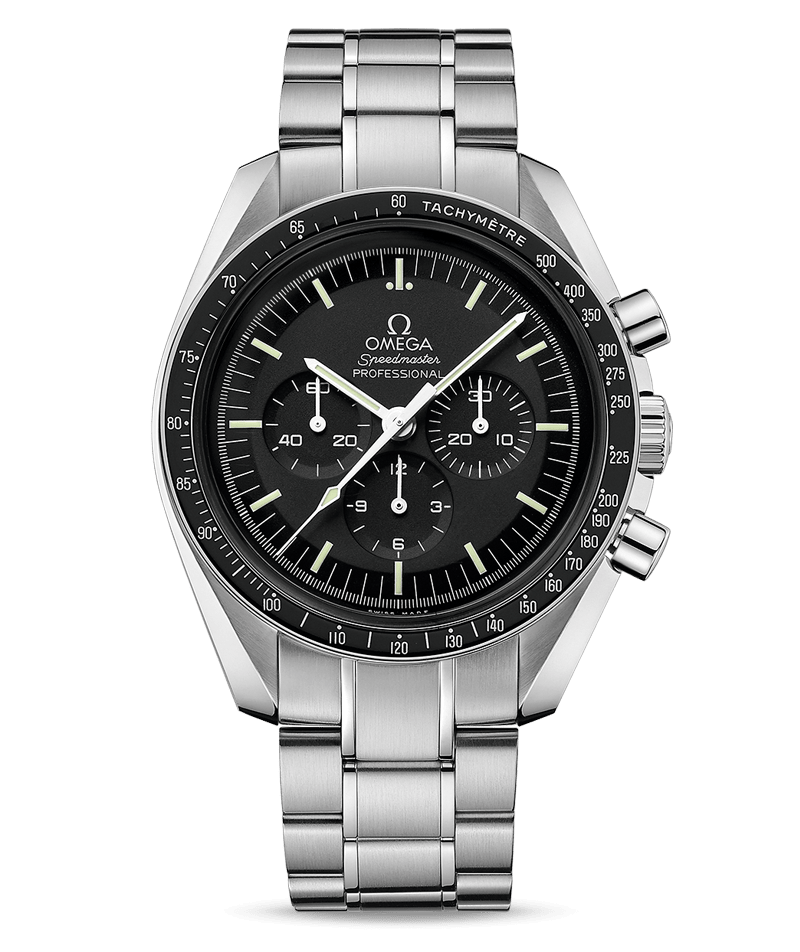 Omega Speedmaster Moonwatch Professional Chronograph 33mm Timepiece
A watch good enough to fly to the moon. This is Omega's most iconic timepiece. The Speedmaster Moonwatch features a black dial covered by hesalite crystal and graced by a small seconds sub-dial, 30 minute recorder and 12 hour recorder with a central chronograph hand. Its claim to fame is being the timepiece that joined the astronauts on all six lunar missions.
Not only is it suited for space travel, it looks great with casual or professional wear. At its heart is Omega's mechanical caliber 1861, the legendary manual-winding movement that works in zero gravity (and Earth too). It comes in a special Speedmaster Moonwatch presentation box with a "NATO" strap made for astronauts, a tool to change the bracelet, and a book highlighting Speedmaster's adventures.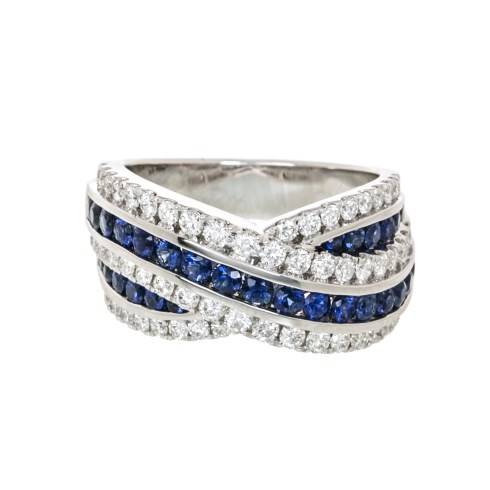 Charles Krypell Sapphire Ring
The workmanship on this stunning ring is something to see! Made in 18-karat white gold, it has 22 sapphires that weight approximately 1.29 total carats, and an impressive 47 full cut diamonds that weigh approximately 1.31 total carats.
A Strand of Pearls
This is a Schiffman's exclusive, made for our 125th anniversary. It has eleven 12mm freshwater pearls with a sterling silver clasp. You can get it in both long and short strands.
Penny Preville Entwined Eternity Band
Penny Preville has stepped into the stackable ring trend with this marvelous piece from her Aphrodite collection. Made from 18-karat white gold with 112 full cut diamonds weighing approximately 0.28 total carats. This entwined work of art stands alone, and also makes a great addition to her "stackable" collection.
Drop in this weekend to finish up your list! We have extended holiday hours at all of our locations.