All you need is love! At Schiffman's Jewelers we help couples everyday assisting in their engagement rings, wedding bands, gift registry, and so much more. Love surrounds us and makes up for a large part of why we do what we do every single day. By helping make love stories happen for the last 127 years, we thought it would only be right to share the love stories of our employees here at Schiffman's Jewelers. Here's an inside look at the love stories of some of our employees who we call family.
Lane & Becky Schiffman
Lane Schiffman, one of the 3 Brothers, met the love of his life, Becky, at the young age of 18, the Summer before his freshman year at Appalachian State University. Lane was out one Summer evening and Becky asked him to dance, the rest is history! The couple stayed together throughout the entirety of their college careers and then got engaged in January of 1986. They were married soon after on May 24, 1986 right before Lane had to head off to Santa Monica, California to attend GIA to become a certified gemologist. They have been happily married for 34 years and have three children named Kiley, Ren and Layton.
Millie & Cameron Tatum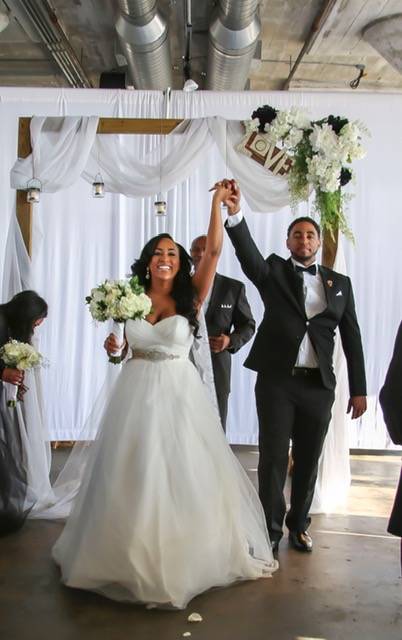 Millie Tatum, a sales consultant at our Friendly Center location, met the love of her life on Instagram in 2012 after the two exchanged some flirty but harmless likes. Millie states, "He pretty much liked every one of my pictures!". Millie, knowing that one of them had to go beyond just likes left a comment on one of his photos saying "You should text me 😊" putting her number right in the comments. DM's didn't even exist yet! The couple got married in 2017 and now have a family of four with a 3-year-old son and a newborn daughter who joined them this past Christmas Eve.
Caroline & James Gregorio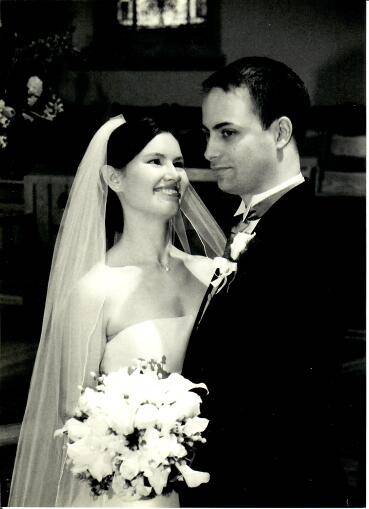 Caroline Gregorio, a member of our Merchandising Department out of our Elm St. Location, met her future husband James in New York City. They both worked at a talent agency in the literary department and shared a love of reading, publishing, and working with authors. After several years of dating, James suggested they visit the Museum of the City of New York. Unbeknownst to Caroline, he had arranged a display of his own artwork – a painting which read "Caroline, let's make our own history together. Will you marry me?" She said "yes!" They married in 2004, moved to Greensboro (where Caroline is from), and now have 2 wonderful daughters.
Kiley Schiffman Storrs & John Storrs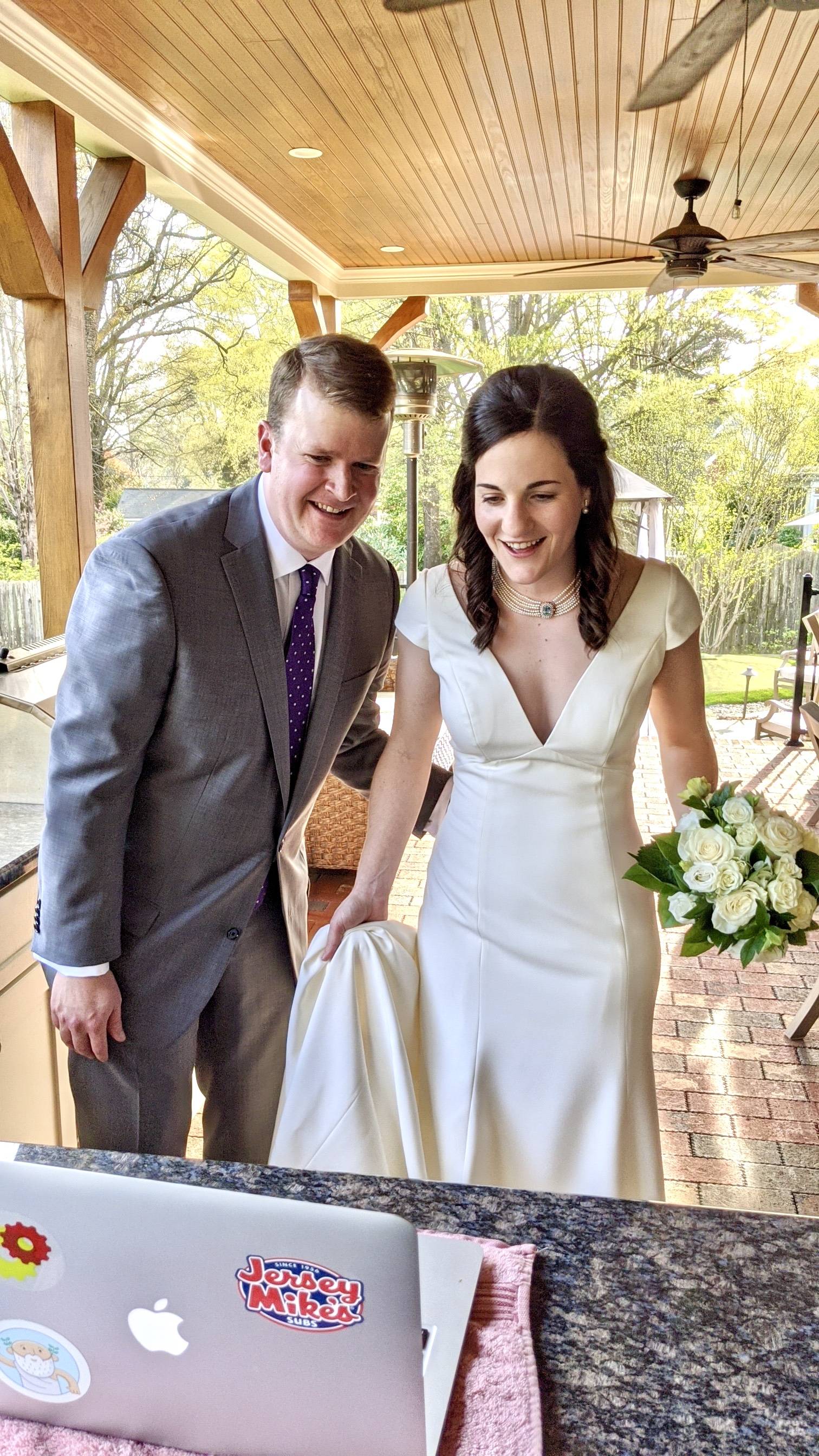 Kiley Schiffman Storrs, our Marketing Director, grew up with John playing tennis, drinking Slush Puppies and riding bikes in Old Irving Park in their hometown of Greensboro, North Carolina. After going to different high schools and colleges, they reconnected at a friend's wedding and had their first date at Crafted in downtown Greensboro a few days later. Since then, they have spent almost 5 years volunteering with high school students at Glory Ridge, as youth advisors at Holy Trinity Episcopal Church, traveling the world with family, cheering on Clemson and NC State, and gaining a deep appreciation for craft beer, red wine, and the world's best homemade cakes.