A unique combination - fine art photographer and jewelry designer. Over her career, Monica Rich Kosann has managed to combine her clients' most cherished memories and possessions into their daily wardrobes. Not only that, she has helped thousands tell their personal stories in an original way.
Monica's began her career as a fine art portrait photographer using black & white film, a technique that is rarely seen in our now digital age. The personal nature and heirloom quality of her portraits is what influenced her passion for jewelry design. And today, she is best known for her modern interpretations of lockets. Monica Rich Kosann makes it easy to eternalize special moments, memories and events now and for generations to come.
"A piece of jewelry captures a singular idea about the woman who wears it, while a locket celebrates the story of that woman's life—in a way, it is like a fingerprint, totally unique to the wearer," says Kosann.
With the arrival of spring, comes the arrival of Mother's Day… A day to honor your mom, your wife or your daughter but figuring out a new way to "wow" year after year is not an easy task - without Monica Rich Kosann.
On May 7th, we'll have a drawing station set up in our Winston-Salem store where your children can create a special note for the most important woman in your life and our team will help you size it and place it into the perfect locket for you to take home.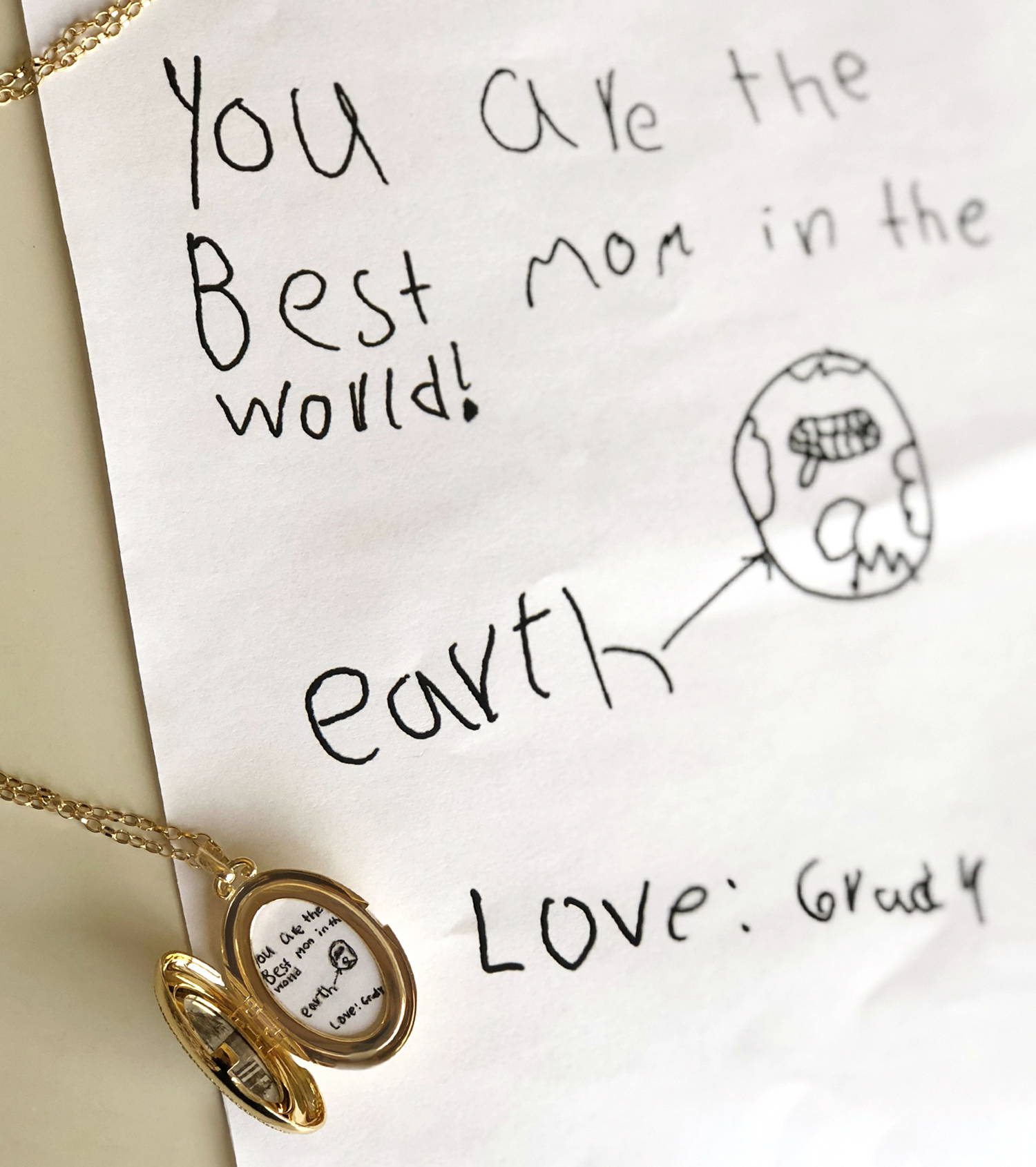 You can choose from sterling silver, 18k yellow, white or rose gold, set with or without gemstones or diamonds. No matter what your choice is, each necklace is a work of wearable art and the holder of a special message just for her. Kosann's collection starts at $265, so there is truly something for everyone at every price point.
Here are a few of our favorites: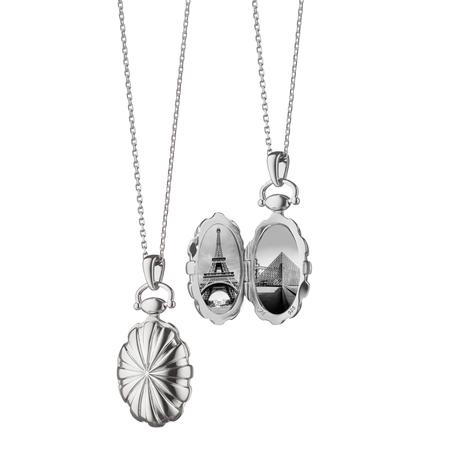 Sunburst Locket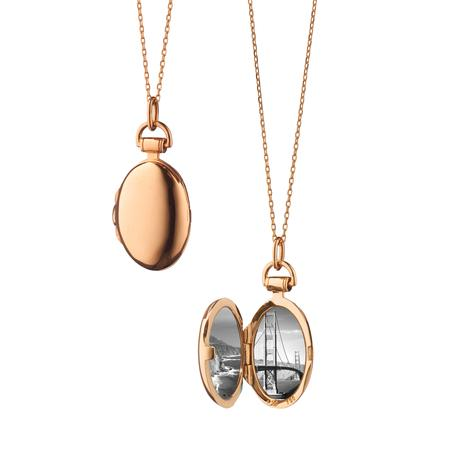 Anna Locket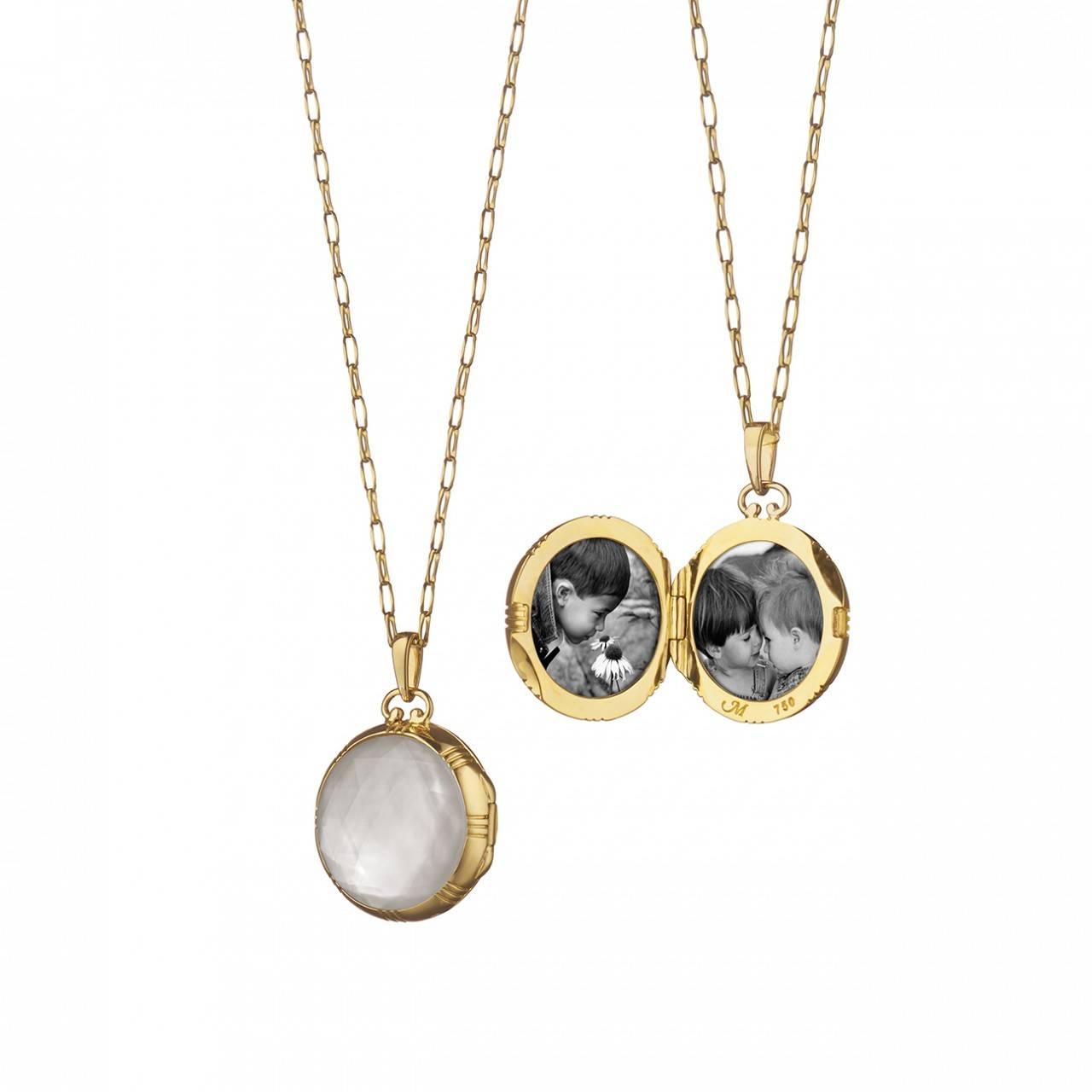 Crystal and Mother-of-Pearl Locket
Not sure about a locket? We'll have an expanded collection of all of Monica Rich Kosann's necklaces, charm bracelets and pendants too.
Every family has a story to tell and Monica's jewelry preserves those memories with classically styled lockets. This Mother's Day, make sure your gift shows her how much she means to you and your children every day of the year - a gift that speaks from the heart.