IWC Boutique Friendly Center
With recent renovations to our store at Friendly Center we are excited to announce the addition of a new IWC timepiece boutique. For over 150 years, IWC has stood for quality, precision and family. Now, our family is excited to bring the brand headquartered near the River Rhine and founded by Florentine Ariosto Jones in 1868 to a new location as we feature the exceptional watches produced in Schaffhausen for over four generations.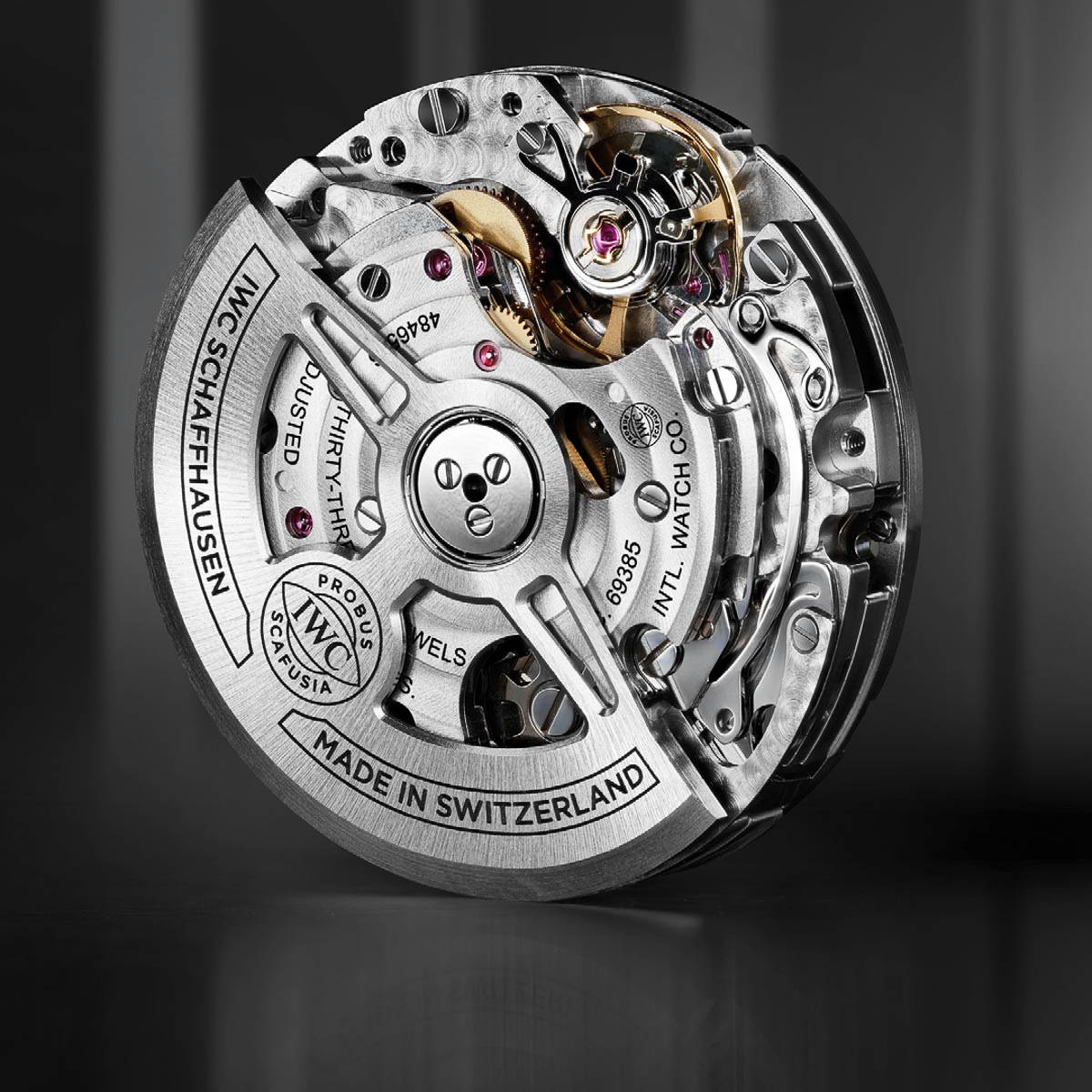 The history of IWC began in 1868 when a Boston watchmaker founded a new brand far away from the French-speaking hub of international horlogerie in Switzerland. A reputation of innovation and technically ability began with the introduction of the "Pallweber" display, a digital hours and minutes display first produced in 1885. The brand continued to grow through it's first 50 years, with the 1930s marking the introduction of two iconic families in the IWC portfolio. The Spezialuhr für Flieger, the Pilot's Watch, was introduced in 1936, followed in 1940 by the 'Big Pilots' watch which featured centralized seconds hand. The second family, the Portugieser, was introduced in 1939, utilizing high-precision pocket watch calibers tucked neatly into larger wrist watch cases, creating a unique timepiece category. These two watch families persist to today, and remain among the most coveted timepieces produced by IWC.
The next 100 years witnessed the introduction of IWC's first automatic winding mechanism in 1946, their first diver's watch, the Aquatimer in 1967, and the world's first titanium watch case in 1980. Acquired by the Richemont group in 2000, IWC has remained one of the preeminent timepiece brands on the planet for more than 150 years, continuing to evolve and create with a focus on exceptional quality and exacting precision. Schiffman's is excited to feature a selection of the incredible watches produced by IWC, including the following examples from the 2021 Pilot's Watch Collection:
The Big Pilot's Watch 43 –
Three variations offered in stainless steel 43mm cases with sapphire glass case backs, these timepieces are powered by the IWC-manufactured 82100 Calibre automatic, self-winding movement. A 60-hour power reserve keeps this wrist watch moving while IWC's EasX-CHANGE system allows for quick and easy strap changes to customize the look of your Big Pilot's Watch. Variations include a black dial with a brown calfskin strap (IW32930), a blue dial with a blue calfskin strap (IW329303) and a blue dial with stainless steel bracelet (IW329304). Each of the Big Pilot's Watch 43s include the Pellaton winding system, first developed by Albert Pellaton during his time as Technical Director at IWC in the 1940s, and a central hacking seconds hand.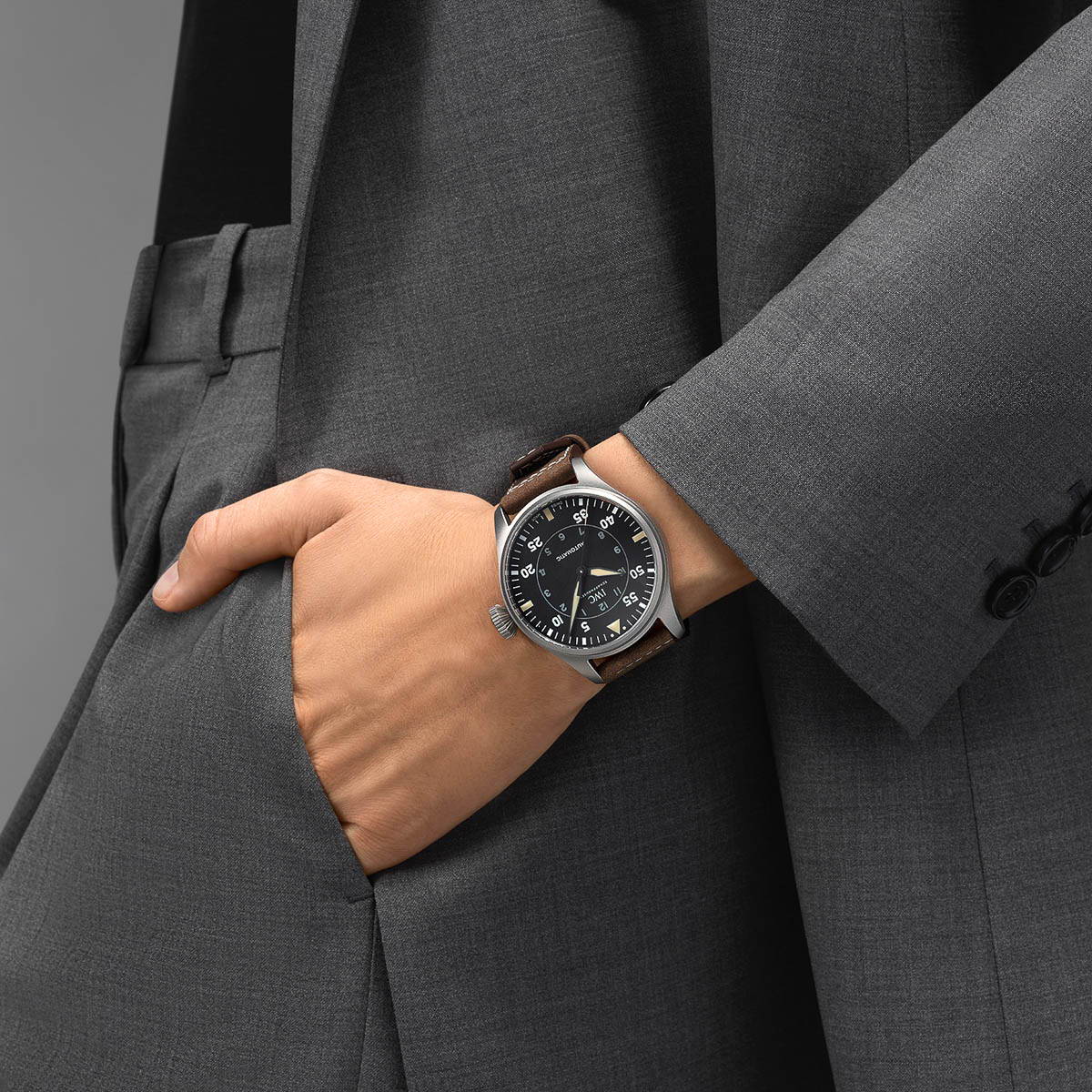 Pilot's Watch Chronograph 41 –
For those looking for a slightly sportier timepiece, the Pilot's Watch Chronograph will be offered in four variations, all featuring the IWC-manufactured automatic self-winding 69385 Calibre movement in a 41mm stainless steel case. A sapphire case-back provides a peek into the intricacy of a 231-component movement which operates at a frequency of 28800.0 vph (4.0 hz). The chronograph function controls the hours, minutes, and seconds, providing precise timing for all your sporting endeavors. Dials are offered in blue and green, with bracelets in stainless steel as an option on both dials. The blue dial is also offered in a blue calfskin strap and the green dial with a brown calfskin strap. All straps/bracelets feature the EasX-CHANGE system, allowing for the convenient and quick change of the 20mm width straps.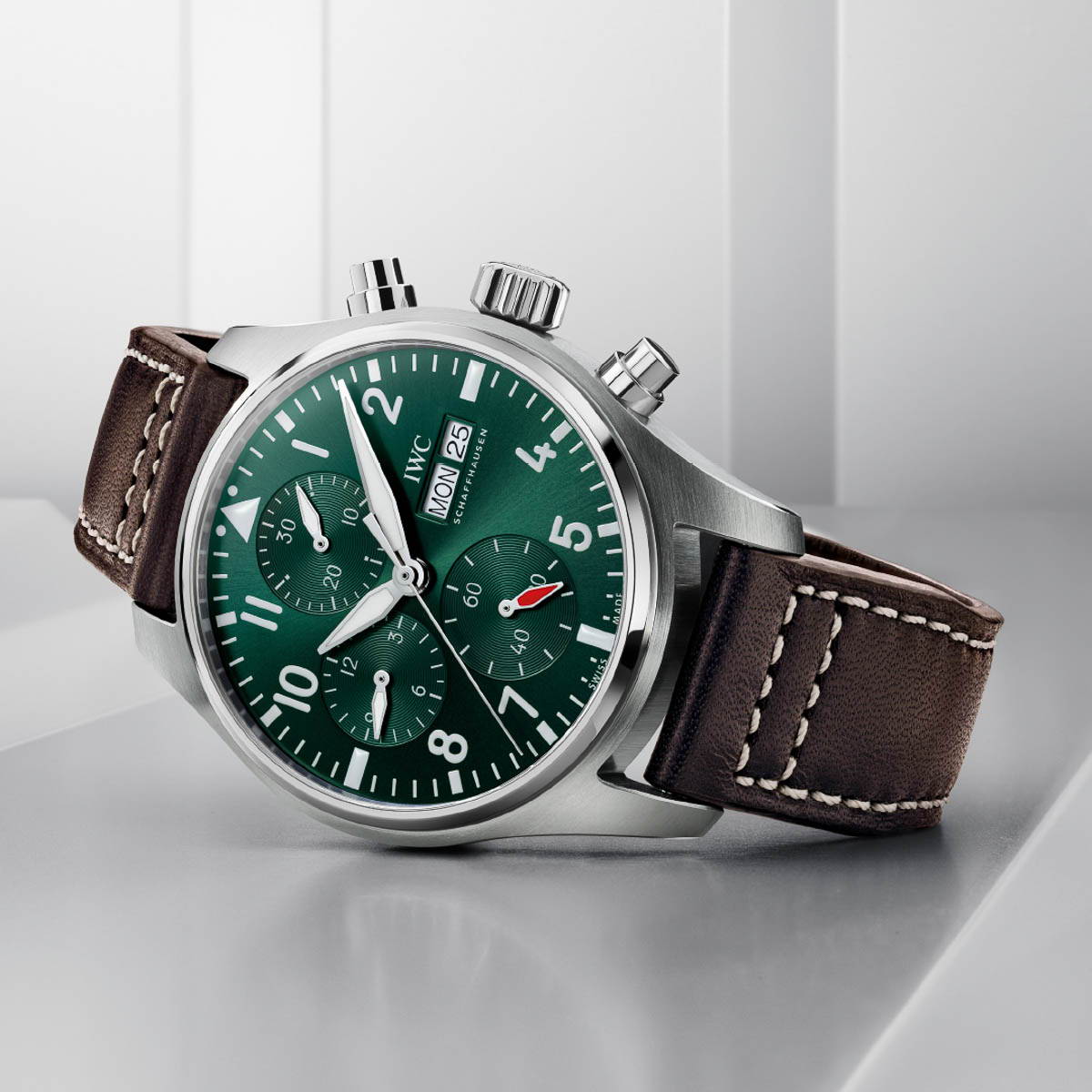 Big Pilot's Watch & Perpetual Calendar Top Gun Edition "Mojave Desert" –
These two timepieces are offered in unique ceramic cases, with IWC-manufactured automatic self-winding movements fit to the 46mm (Big Pilot) and 46.5mm (Perpetual Calendar) profiles. The Big Pilot's Top Gun Edition includes 257 components and 31 jewels as well as a soft-iron inner case to protect the movement against magnetic fields. The Perpetual Calendar Top Gun Edition offers displays for the day, date, month, and year in four digits as well as a perpetual moon phase for the northern and southern hemisphere. A rotor with 18-carat gold medallion and small hacking seconds hand completes the Perpetual Calendar Edition. Both timepieces are produced with a dark brown dial and finished with a beige rubber strap with textile inlay. These unique creations from IWC are limited to 250 pieces in the Big Pilot Edition and 150 pieces in the Perpetual Calendar Edition.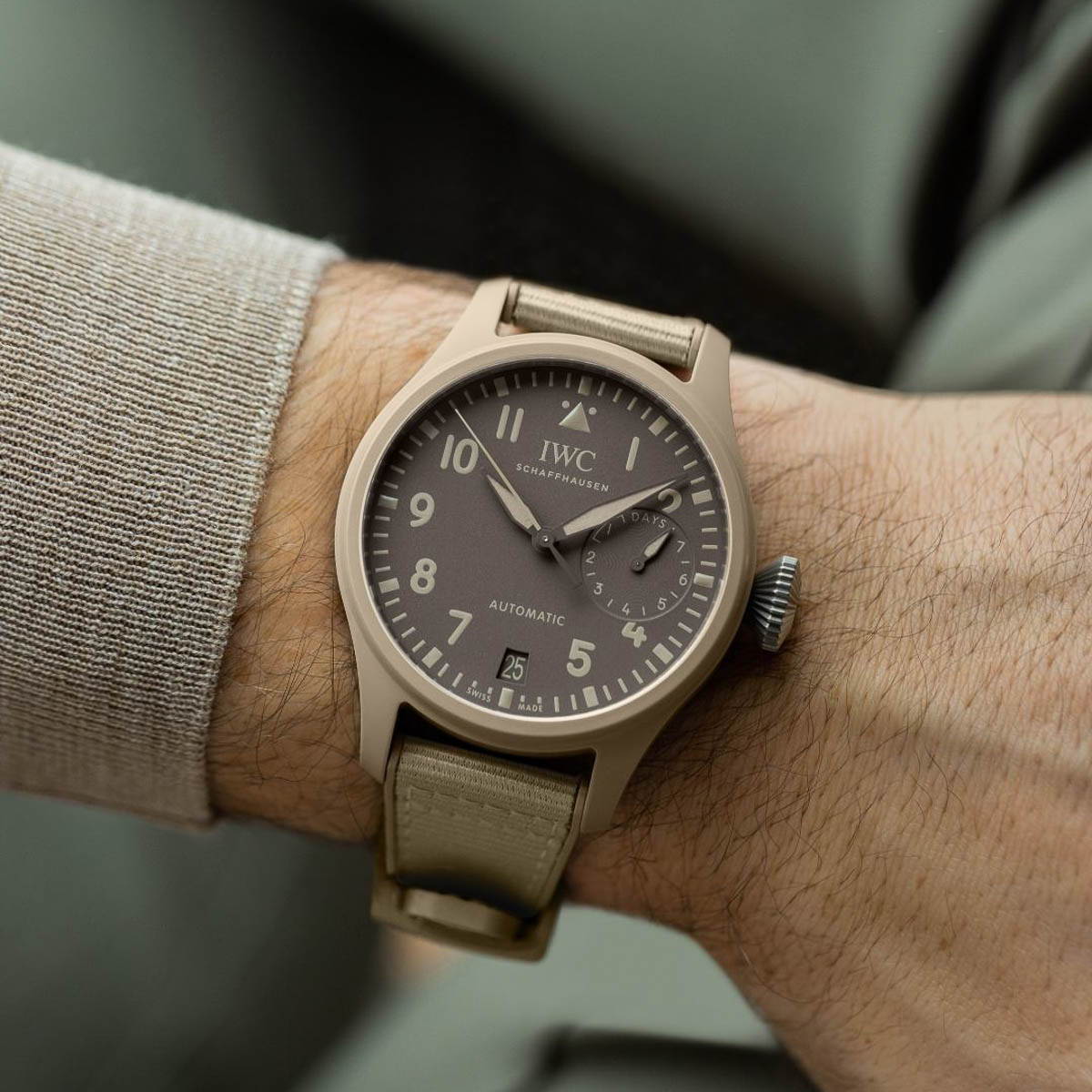 Big Pilot's Watch Perpetual Calendar –
The perpetual calendar is a stunning timepiece from IWC, offered with a blue dial and complemented by a blue calfskin strap. The 46.2mm stainless steel case contains a 386 component Calibre 52615 automatic self-winding movement from IWC. Seven full days of power reserve means even the most demanding schedule can be met with plenty of power. The perpetual calendar displays the day, date, month, and year in four digits and perpetual moon phase for the northern and southern hemisphere. The see-through sapphire case back displays a rotor with 18-carat gold medallion and is secured against any displacement which may be caused by drops in air pressure.
Whether you are looking for an everyday timepiece for office and home, or a one-of-a-kind statement making work of art, Schiffman's is excited to welcome you to our new IWC boutique in the re-designed Friendly Center location.