Your engagement ring has it's own story to tell. It's a memory of the day you and your husband began your life's greatest adventure together. So, how can you upgrade the most romantic piece of jewelry you own while preserving the sentimental value? We, at Schiffman's, have an "easy button" for that.
First, you're not the only one to feel this way. Everyone's preferences and styles change over time. Sometimes what felt fashion forward when he proposed, doesn't suit your look today. As time goes on, people find they have more financial stability and can purchase the ring they've had their eye on forever. Before you get started, here are a few things to think about: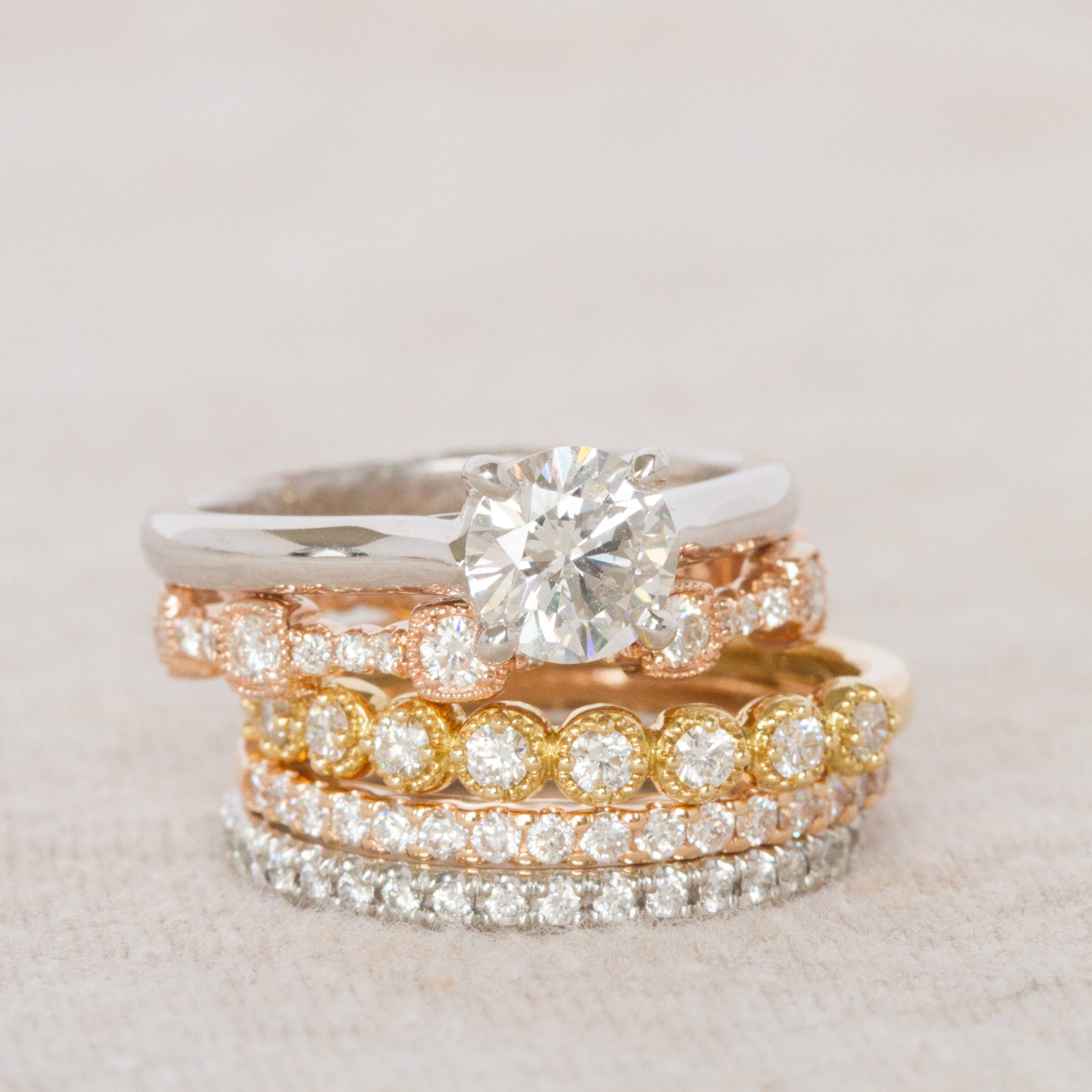 Consider Your Style
There are many, many choices in store, so here are some invaluable tips to narrowing them down:
Think about swapping a smooth band for a pave band one
Maybe trade-in a round diamond for an emerald cut stunner
Keep the same style overall but enlarge the size of the diamond
Include all the original gemstones and metal into a brand new ring setting
Have Your Ring Appraised
Before you make any swaps, changes or trade-ins, be sure to have your engagement ring appraised (learn more about that here). It's important to know the market value ahead of time so you can get the most for it in the end. It will also help you to decide if you want to trade your ring in, or put it on consignment. Trading-in a ring means you'll get a return a little faster but consigning a ring means you will get a little more cash in the end.
Determine Your Budget
Know your spending limit before you make any alterations. Carat weight and type of metal used will affect the cost of your new ring the most. Our staff can help you work within any budget to get the look you want. Many of our customers have found that adding white or colored gemstones around the original center stone is the best way of making a dramatic change to a ring at a fraction of the cost.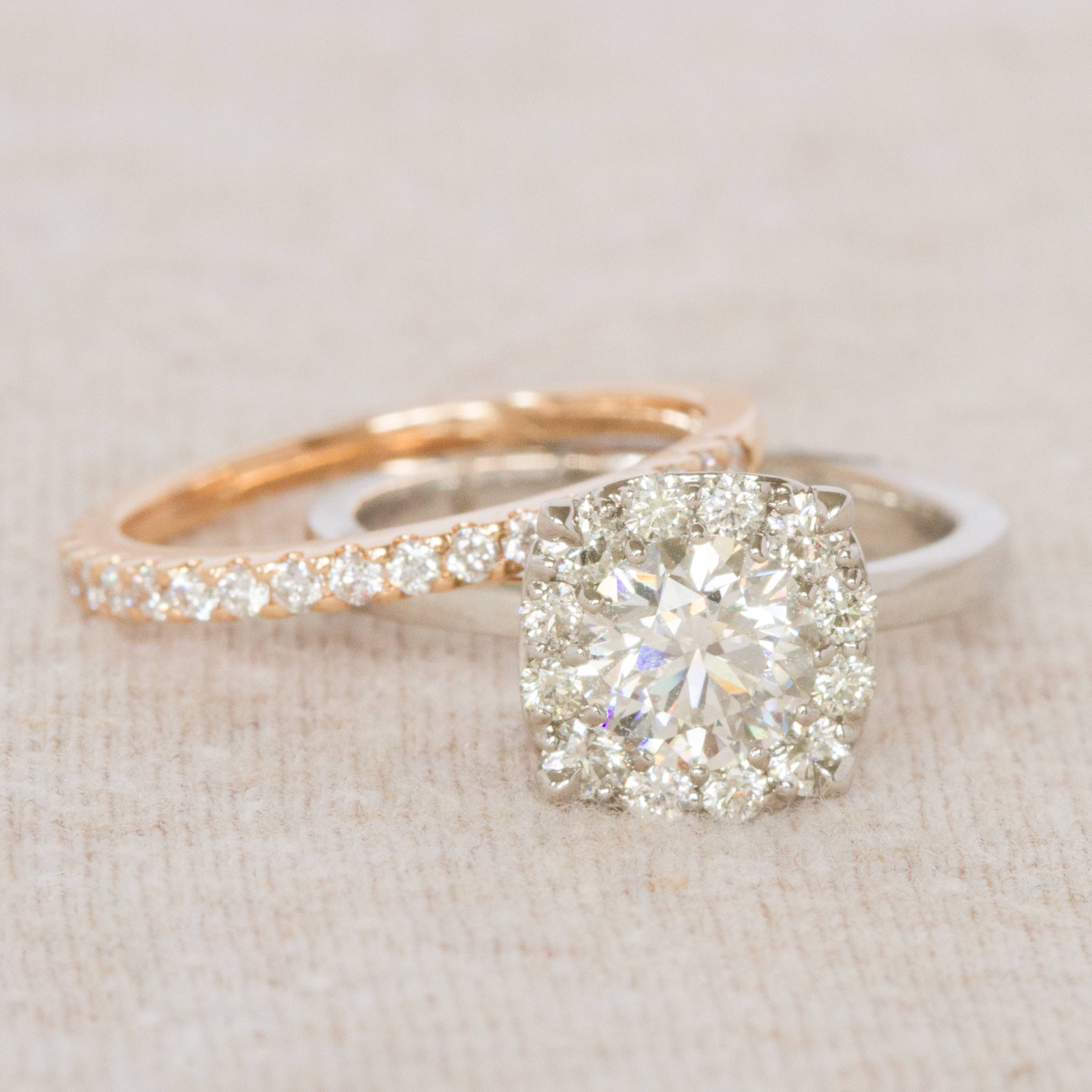 Selecting Your "New" Ring
Your opportunities are endless. Some of our customers purchase an entirely new ring while others are able to keep the sentimental value by reusing the setting or side stones and upgrading the center stone.
Have a Conversation With Your Partner
This is actually an awesome opportunity to do something for your marriage together. Start by detailing why you want to change your existing ring. Perhaps your preferences or lifestyle has shifted and you want a ring to match the new and improved you. Some couples agree to add stones or bands to acknowledge years together or the number of children in their family. Whatever you decide do, always take your time, and be sure your significant other knows how much you love the original choice and how much it means to you because acknowledging those things can make all the difference!
Upgrading a diamond or an engagement ring may be something you only do once in a lifetime and we are happy to help you find the right ring for you, today.
Join us for our Spring Diamond Event at our Winston-Salem and Greensboro locations this April. Shop our hand-selected diamonds and enjoy expanded designer collections. Learn more about each event here.