125 years ago, Simon Schiffman stepped off the train in Greensboro, North Carolina to stretch his legs. He was originally on his way to Asheville where he intended to purchase a jewelry store that was for sale. While waiting for his connection, he took a stroll down Elm Street and stopped in at the old McAdoo House - the leading hostelry of the day for refreshments. During his visit, Simon ran into some old friends who told him that George Lampman's business, a local jeweler, had gone under and was up for sale.
Original Schiffman's store in 1893
What his friends failed to tell Simon was that Lampman's business was located on the "saloon" side of the street. At the time, Greensboro was a little more country town than center city. Elm Street was paved with cobblestones and few women ever ventured anywhere near saloons - making it nearly impossible to run a successful retail company next door to one.
Upon learning this, Simon accepted the challenge and canceled his trip to Asheville. After purchasing the business, he took everything out of the store that didn't meet his high standards for quality goods and had a sidewalk sale. His sandwich board signs read "Take it at your own price. This is not what we'll be selling." He restocked the store with the finest watches, jewelry, and spectacles remaining true to his conviction that "the bitterness of poor quality remains longs after the sweetness of low price is forgotten."
Today, we strive to embrace the high standards our great-grandfather established 125 years ago which is why we wanted to partner with another local Triad company who embodied the same qualities.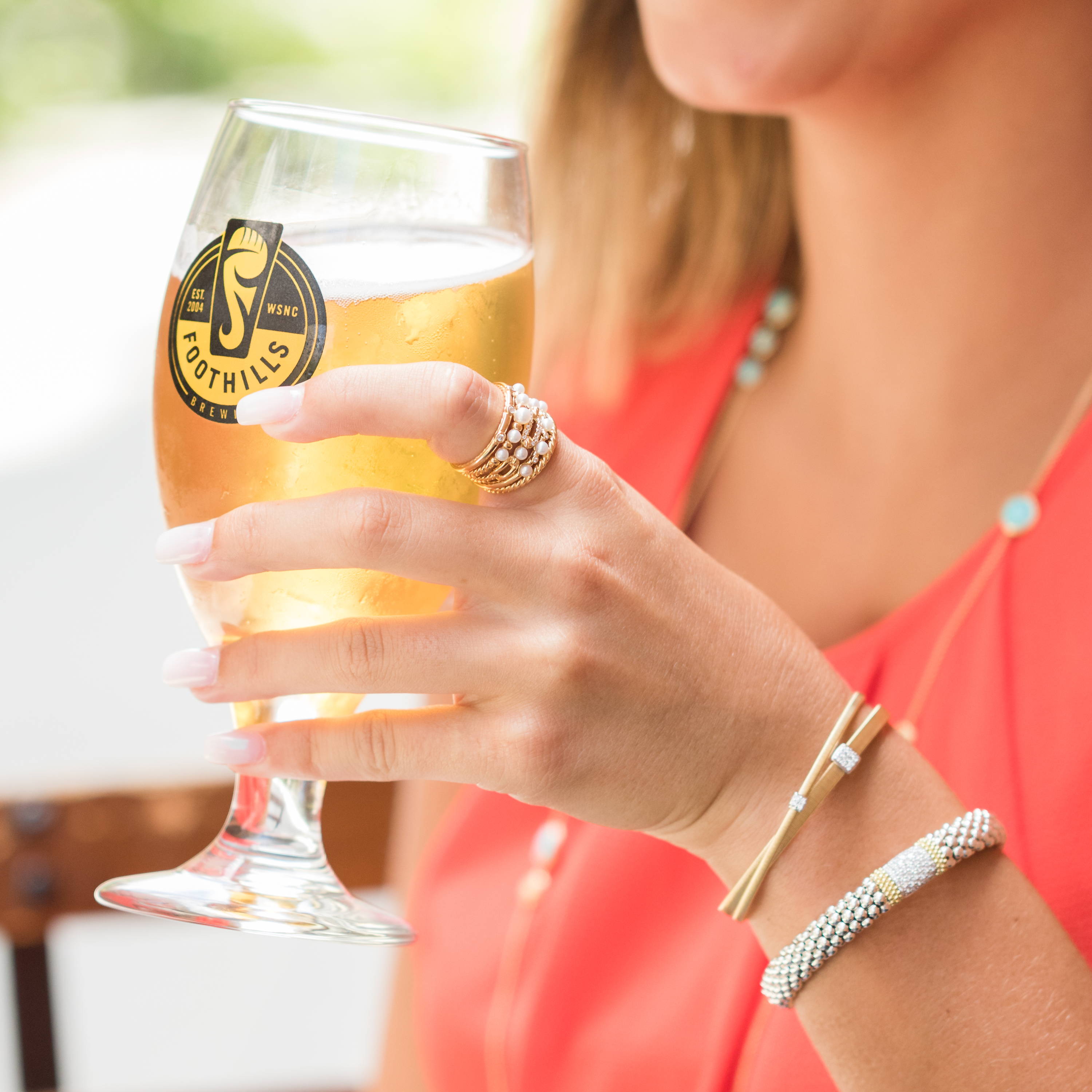 Foothills Brewery, in Winston-Salem, is known across the southeastern United States for their impeccable taste in beer and involvement in the brewing community. Started in 2005 on West 4th Street, Foothills has spent many years (and barrels) making sure each and every one of their beers is unique and different from anything else on tap. From milling to mashing, filtering to bottling, they use only the very best quality equipment and ingredients. Customers come from all over to taste their seasonal creations that owner Jamie Bartholomaus and his brewmasters dream up. And if there is one thing we know after 125 years in business, it's that its one thing to create a great product, it's another to have the foresight, talent, and business acumen to develop one of the Triad's leading businesses and Foothills Brewery has done just that.
Like Simon believed in only carrying the best jewelry and timepieces, Foothills believes in the crafting the very best beer which is why we felt they were the ideal brewery to craft our 125th-anniversary brew.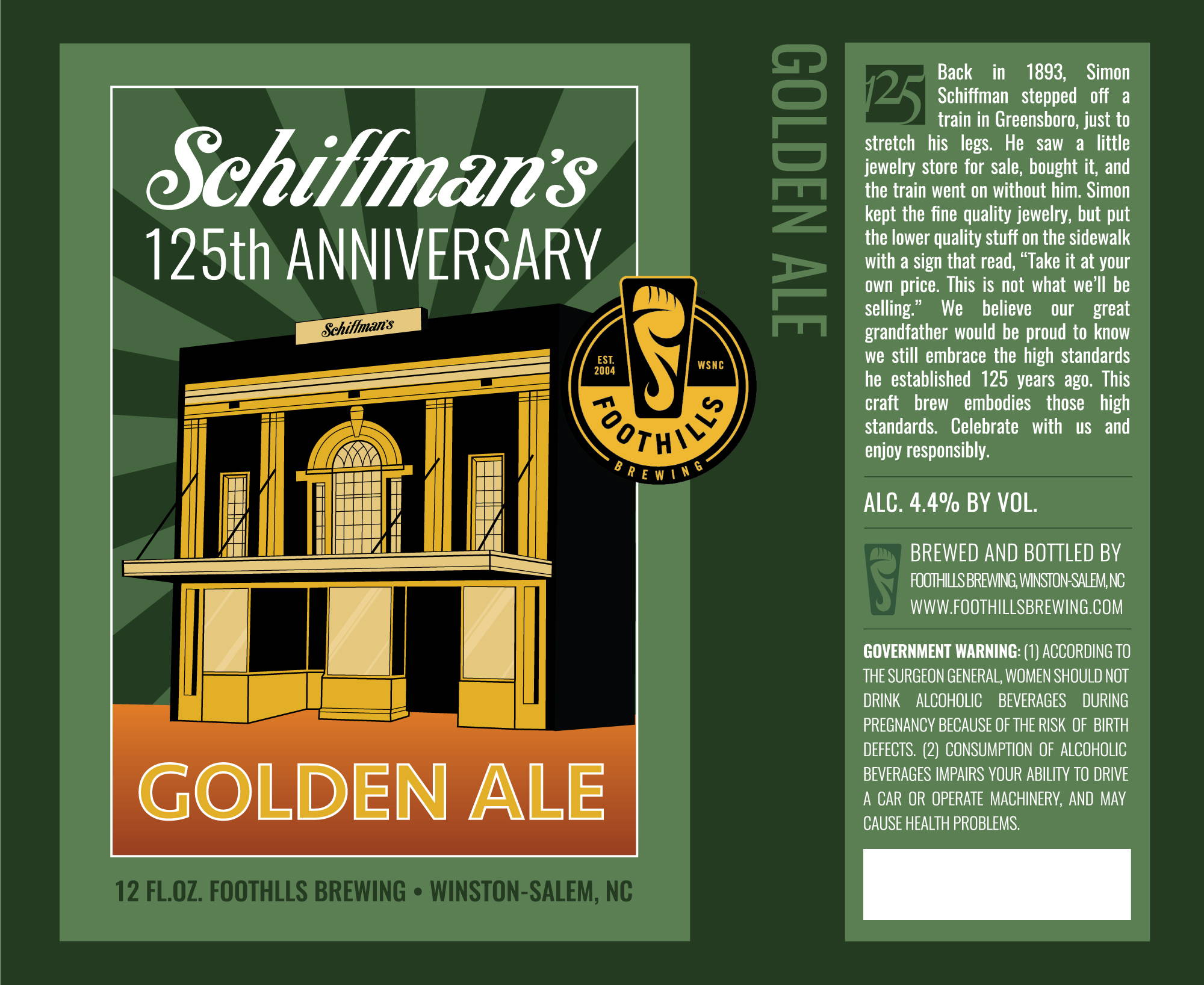 Schiffman's 125th-Anniversary Beer Label
Starting this Fall until the end of 2018, you can try Foothills and Schiffman's 125th Anniversary Golden Ale exclusively in our Greensboro and Winston-Salem stores. You can also join us for casual Fridays and celebrate your next special occasion all while honoring a Triad legacy of family-owned businesses.