Every year, Wellendorff announces its Ring of the Year. It's a piece of jewelry that is more than its design. It holds an important message and meaning custom made for that moment in time.
This year's theme is "Anything Is Possible," and has arrived at a most pivotal time in our lives. The 2018 Wellendorff Ring of the Year is a representation of the strength that comes from within. It alludes to your unmeasurable potential again, and again. It's a personal note from Wellendorff written for women around the world who strive for more and believe in themselves.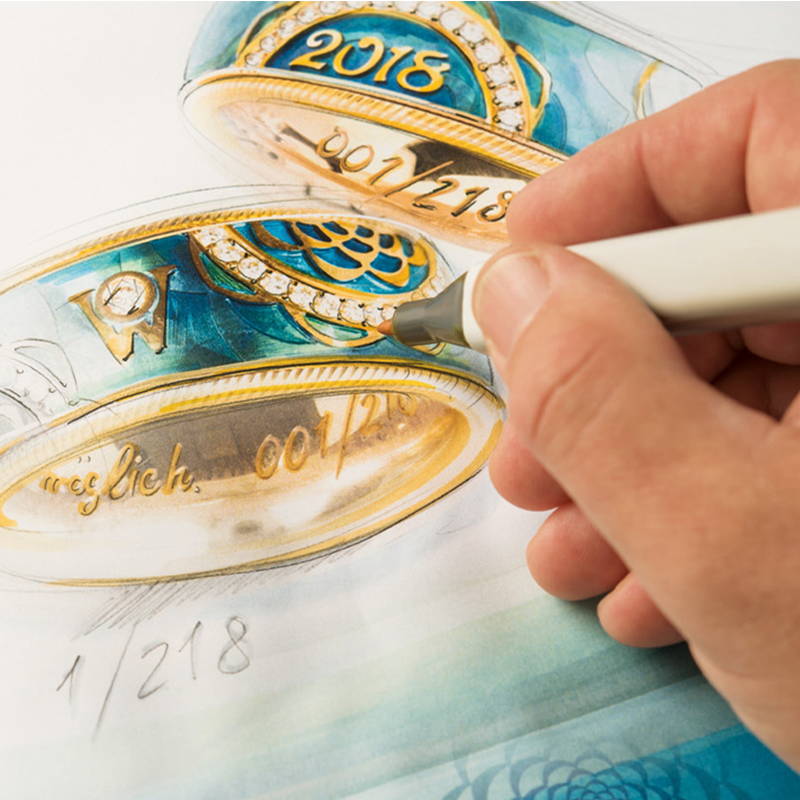 Inspiration for the design comes from the enduring lotus flower. A flower that blooms in the murkiest of ponds, yet stands with apparent beauty and strength. Each year, the lotus flower revives itself with a seemingly endless life force.
The "Anything Is Possible" ring is limited to only 218 worldwide, making it as one-of-a-kind as the person who wears it. The lotus blossom, crafted from 18k yellow gold, shines with gleaming, crystal clear tones of aqua and turquoise. You'll notice a handmade color spectrum that makes each ring custom, while each individual blossom is delightfully highlighted by an arc of round brilliant white diamonds. Each diamond has a glow like dew on a morning leaf.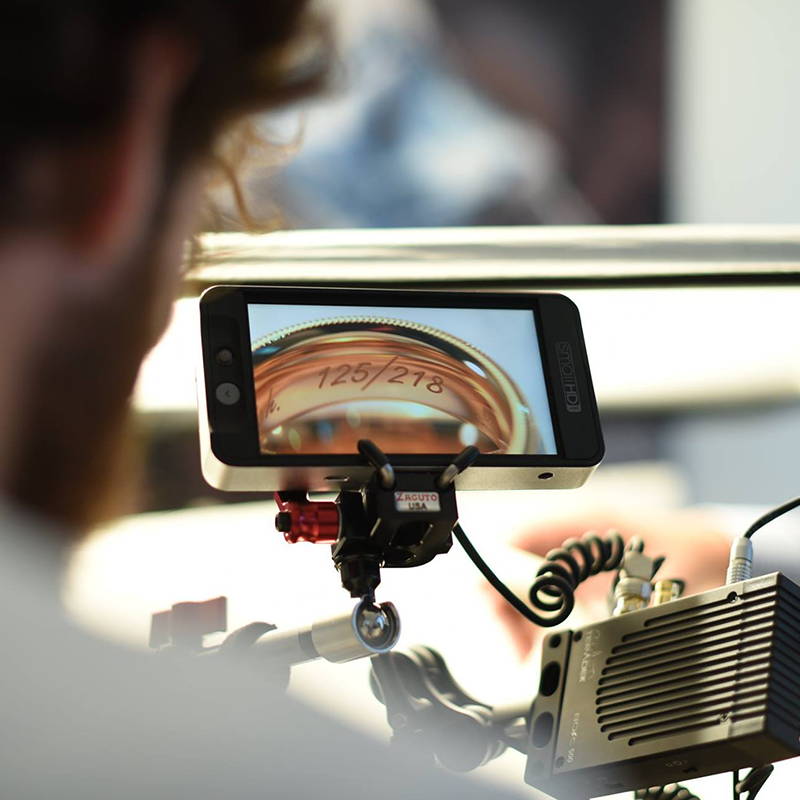 Made up of four individual rings made from 18k gold, each ring magically rotates independently of the others. The gentle movement is a constant reminder to the wearer of her own strength and force.
Wellendorff has added a couple other features that make each ring extraordinary. First, on the interior the ring you'll find a number between 1 and 218 indicating the piece part of a limited edition collection. Next to it, you'll see "Alles ist möglich," a German phrase that means "Anything is possible." A golden 2018 is ingrained in the lotus blossom, and Wellendorff's trademark "Diamond W" shimmers in the midst of powerful, crystal blue cold enamel.
As their family (and ours!) marks its 125th anniversary, the 2018 Wellendorff Ring of the Year will only be available to 218 women around the world, and will be one of the most valuable in the series.
We still one ring available at our Friendly Center location - make an appointment NOW to see it in-person before its gone.