It's that time of year - when the days get a little shorter, the heat starts to subside and pumpkin flavored everything can be seen featured in coffee shops and restaurants all across the Winston-Salem area. Like the colors of the leaves, this year's fashion trends are beginning to change as your favorite designers are releasing new must-haves. Or in this case old must-haves…
This year we've seen trends of the past making a comeback on the runway and, in honor, we decided to craft a special event to bring fashion week to you. Our annual estate event is a culmination of a year spent searching for the rarest finds in existence - everything ornate Edwardian pendants to architecturally inspired drop earrings from the Art Deco period.
Every piece has a story and a history, whether decades old or slight more contemporary. To get you excited for the showcase, we've compiled a sneak peek of a few our favorites before their release tomorrow at our Stratford Road location.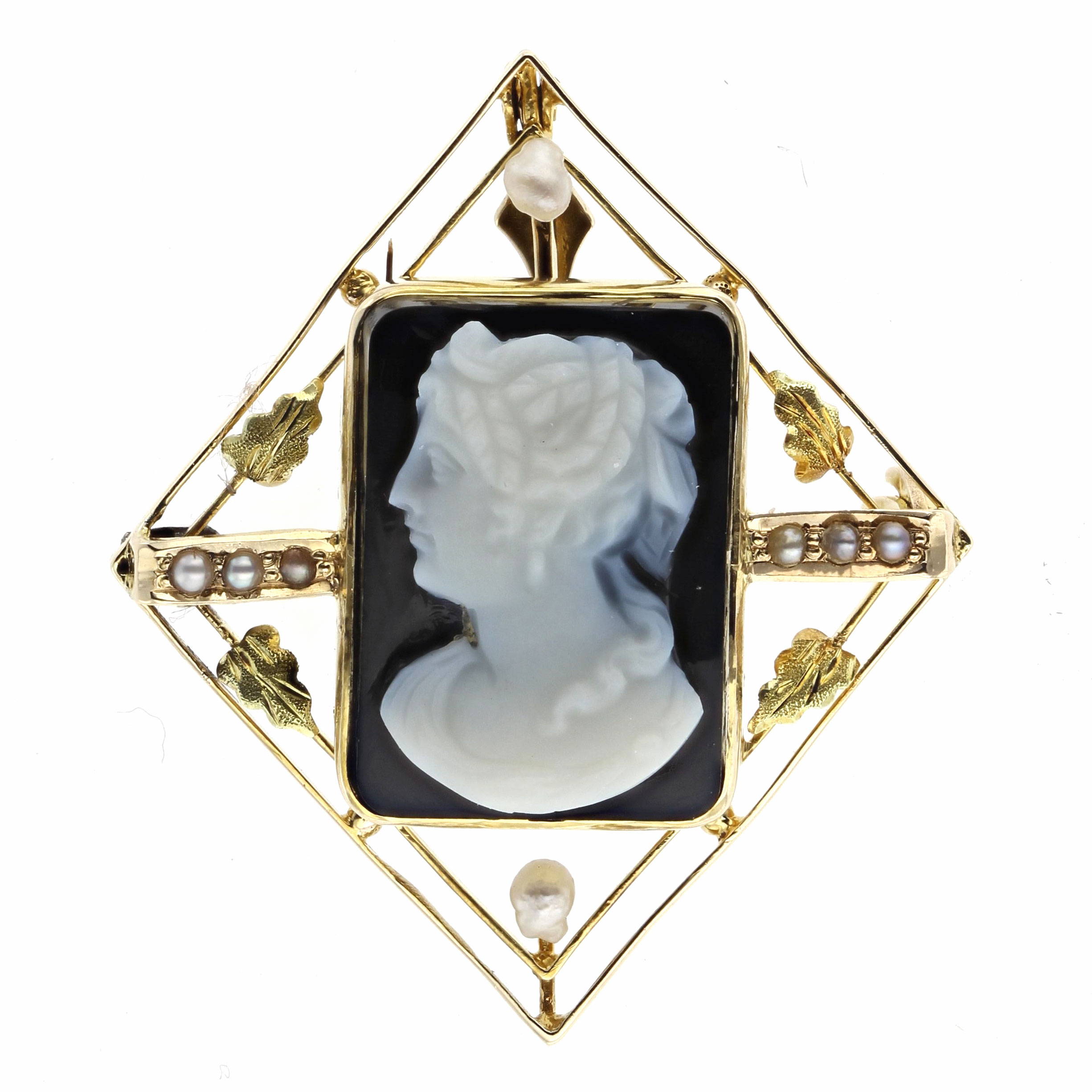 Sneak Peek #1 - Victorian Onyx Cameo Pin (and Pendant!)
For many years, the pin has been overlooked and left to collect dust in jewelry boxes or found in catch-all bins at neighborhood flea markets. But now they've come back with a bang, showing up as statement accessories on the runways of Prada, Dolce & Gabbana, Suno, Edun, Balenziaga and more. This pin features a cameo made with black onyx and 10 seed and freshwater pearls set in 14k yellow gold. It is also easily converted to a pendant with a chain or silk strap.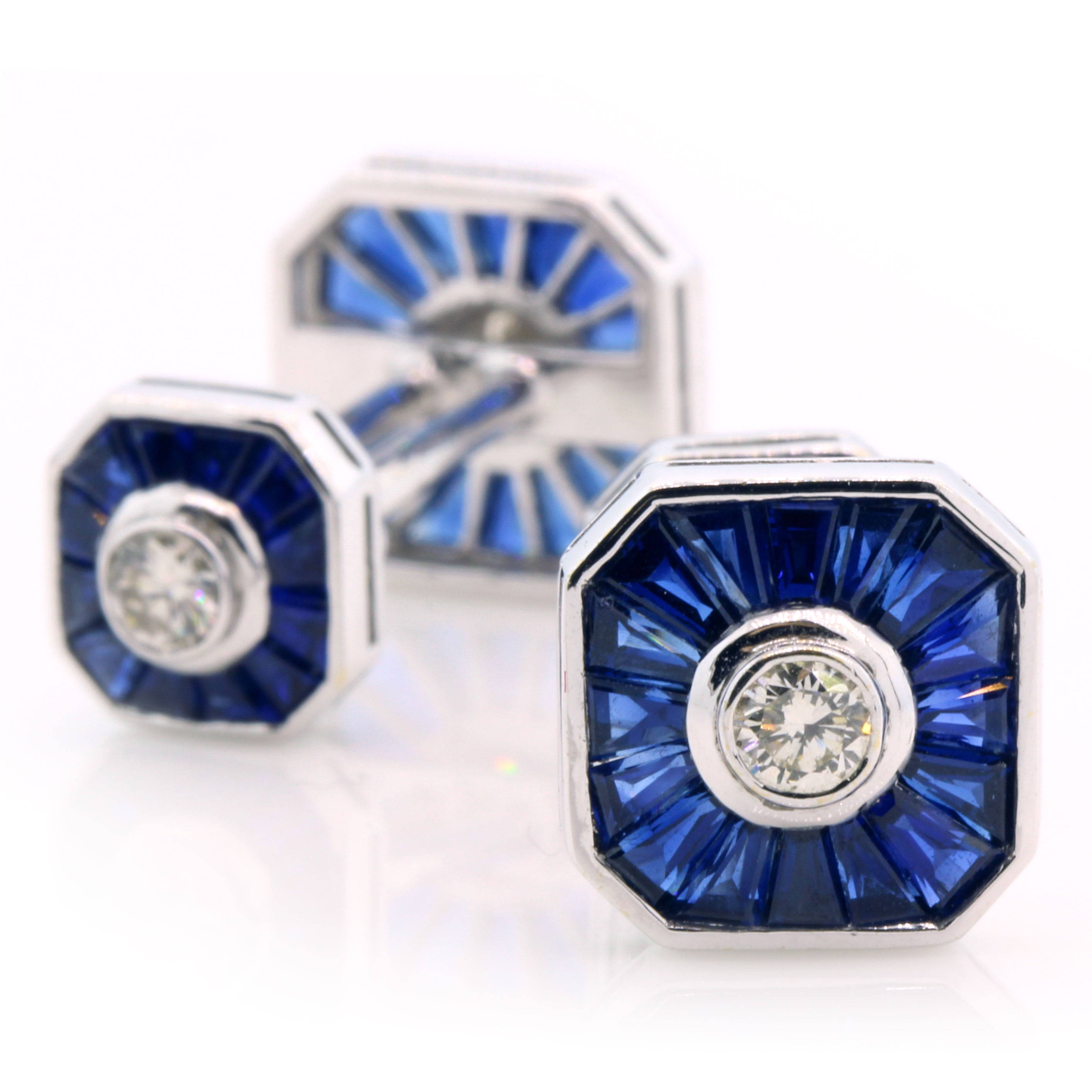 Sneak Peek #2 - Sapphire Tuxedo Cufflinks
The Art Deco movement arose internationally in the 1920s, 1930s and 1940s as a response to the sweeping curves, pastel colors, and animal inspired motifs of the Art Nouveau movement from the 1910s. The movement touched everything from the architecture of buildings to the craftsmanship of fine jewelry and, today, originals are highly sought after. These elegant Art Deco inspired tuxedo cufflinks are set in 18k white gold and feature 8 full cut diamonds and over 10.66 carats of blue sapphires (104 to be exact).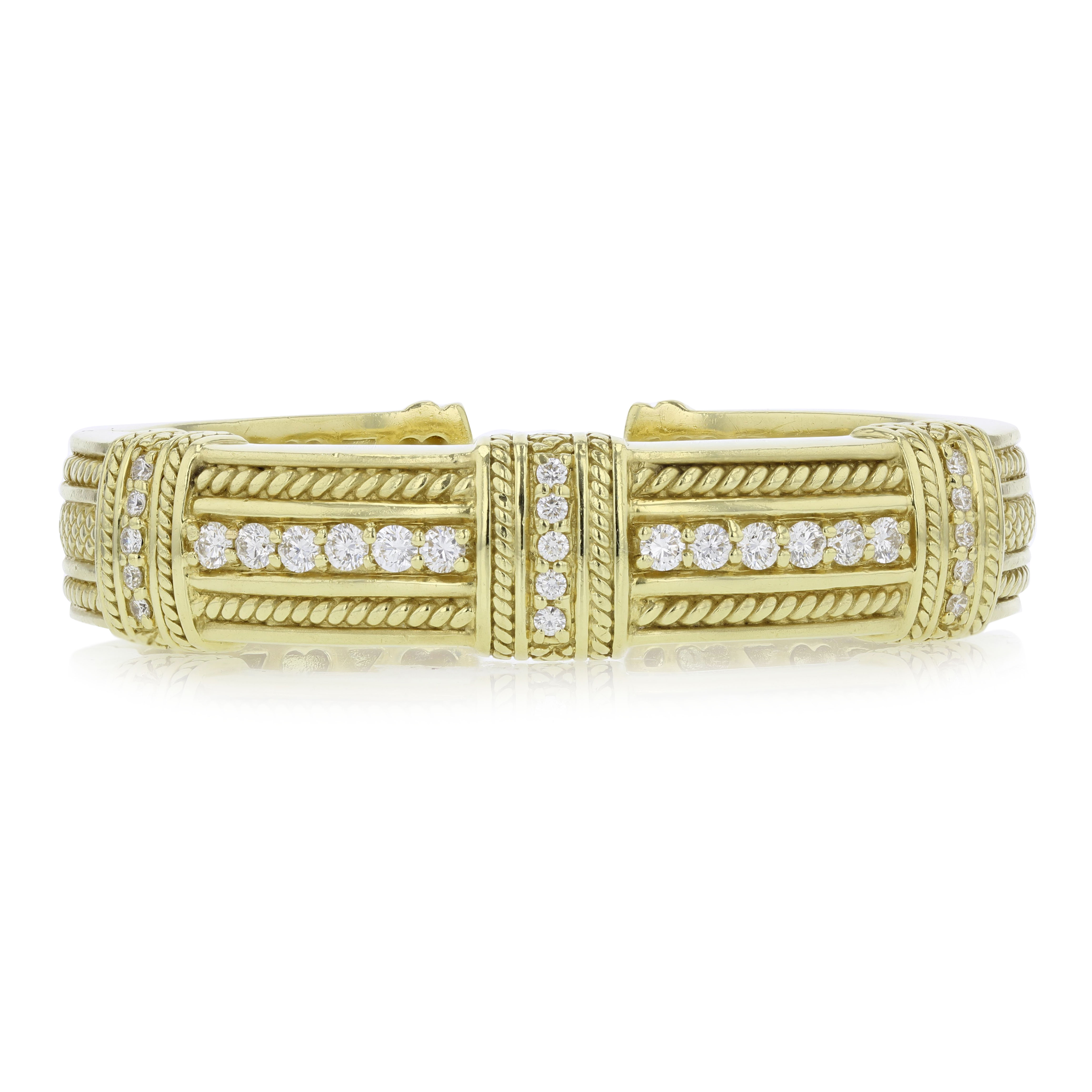 Sneak Peek #3 - Diamond Bangle Bracelet
2018 fall jewelry trends are all about making the biggest statement possible and this yellow gold and diamond bangle definitely brings the drama. Originally designed by Judith Ripka who was inspired by the Retro period, this bangle bracelet features 27 round diamonds set in 18k yellow gold.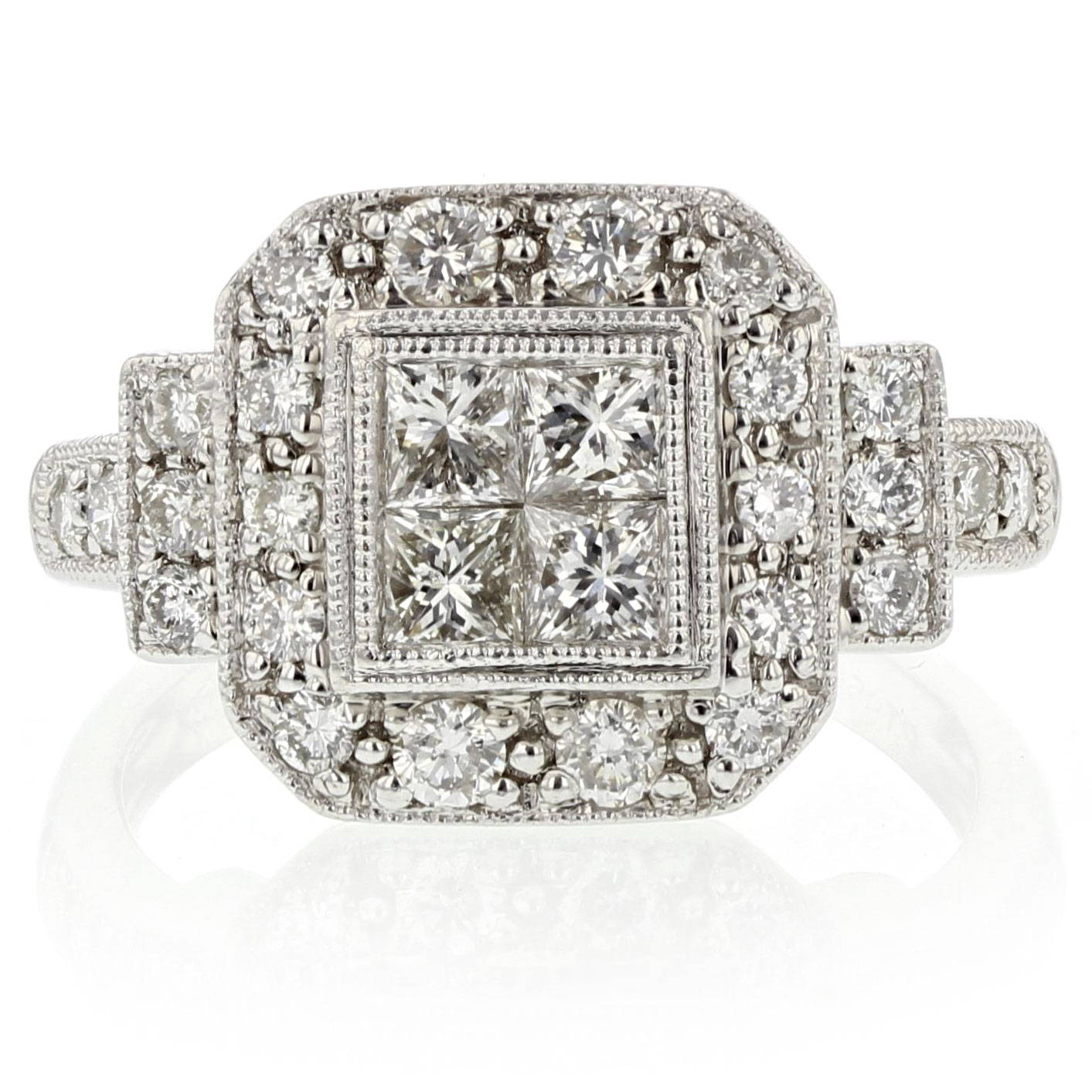 Sneak Peek #4 - Platinum Diamond Ring
Like #2 on our list, this ring was designed to mimic straight lines and hard edges that define the Art Deco period. It features 14 full cut diamonds and 4 princess cut diamonds all set in platinum.
Sneak Peek #5 - Tiffany & Co. Circle Pendant
Since 1837, Tiffany & Co. has pushed the boundaries of women's fashion with in-house designers like Elsa Peretti and Paloma Picasso. Their pieces simply not only become staples in women's wardrobes but icons recognized across the world. A truly rare find - this pendant is made from handcrafted and polished sterling silver and features elements of Tiffany & Co's original branding elements from the 1800s.
Interested in seeing a little more?
Join us for our annual estate show tomorrow through Saturday to shop the largest and most comprehensive collection of estate, vintage and designer jewelry in the area. RSVP on Facebook or let us know you will be there here.