The day has come. The romance is high as your significant other drops down to one knee and pops open a small box. You hear the words, "Will you marry me?" As you peek into the box right as you say yes, your heart starts to sink a little. Because the only thing you aren't in love with is your new engagement ring.
If that story sounds like yours, don't worry—you're not the first (or last) person to be in that same boat. With these 5 simple tips, you can make sure your ring is the one you've always dreamed of wearing.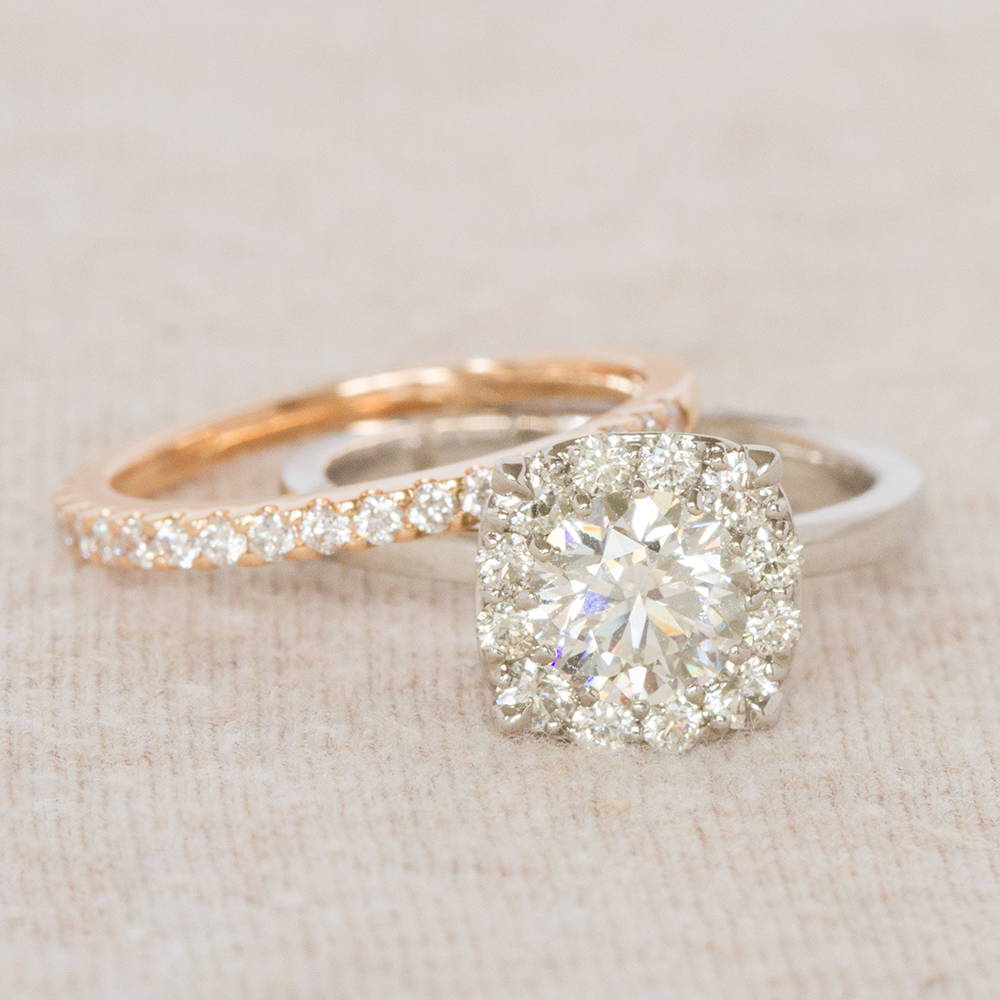 Start with honesty
Afraid to speak up and tell them it's not what you were expecting? That's okay! Just don't hide that fact from your fiancé. Openness and honesty from the start makes for a stronger relationship. And when it's about a ring that will be worn on your finger, don't be afraid to say it needs to be the right ring for you. Say it from your heart with love and kindness and the rest will follow.
Give it some time
Consider wearing it for a few days to see if it grows on you. Ask lots of questions about why that ring was chosen. Is it a family heirloom? Was there a moment it made you think about? Did a friend or family member help you pick it out? Sometimes the story of the ring itself might change your mind and make you fall in love with it.
Make modifications
Was the ring purchased in-store? If so, ask your fiancé if the two of you can work on making it something you both love. Going to the store together to talk through changes can be a wonderful bonding experience.
Simply changing the stone or setting can make all the difference. If it's a halo style, take the center stone to make it a solitaire. Or, if you were given a solitaire and want something more impressive, make it the center of a 3-piece, halo, or channel set. Looking for a pop of color? Then trade out stones for something bold like a sapphire, ruby, or emerald.
If one of those options aren't quite right, then simply pick a new style you both adore. For example, get the ring engraved with a quote, name, or date. Add diamonds to the band. Or simply change the color of the band from its original design to a platinum, white gold, yellow gold, or rose gold.
Don't forget: your fiancé already invested a lot of time and money into finding an engagement ring for you. Try to work together and within the budget of the original ring as you strive to make it something you're proud to wear.
Tackling a family heirloom
Maybe your new engagement ring has another story attached to it: it is a family heirloom. Just because it was a grandmother's ring doesn't mean it's right for you. Often, family heirloom pieces can come with added pressure. Why not ask if there are other ways to preserve this treasure? For instance, maybe the ring can be kept for special occasions, but it's not right for everyday wear. Ask your fiancé if this is an option. Or, ask if it can be altered to make it your own. Sometimes a different set and band can make all the difference!
Find a happy compromise
Maybe you're willing to wear your engagement ring as-is because you've realized how meaningful it is and you want to cherish it. Don't forget: the wedding band can transform the entire ring. Work closely together to find the right band to make it the ring of your dreams.