Marco Bicego, known for Old World Italian craftsmanship, became known as a craftsman who could create something to pair with a simple white tee, or a black cocktail dress. But, there are a few things you may not know about one of the jewelry industry's most interesting designers.
He didn't want to be a jewelry designer.
He didn't see the family business as a sufficient challenge. He saw it as easy and familiar. "My father was a goldsmith; but I wanted to take a new direction - to produce and design something exciting and show its value," says Bicego.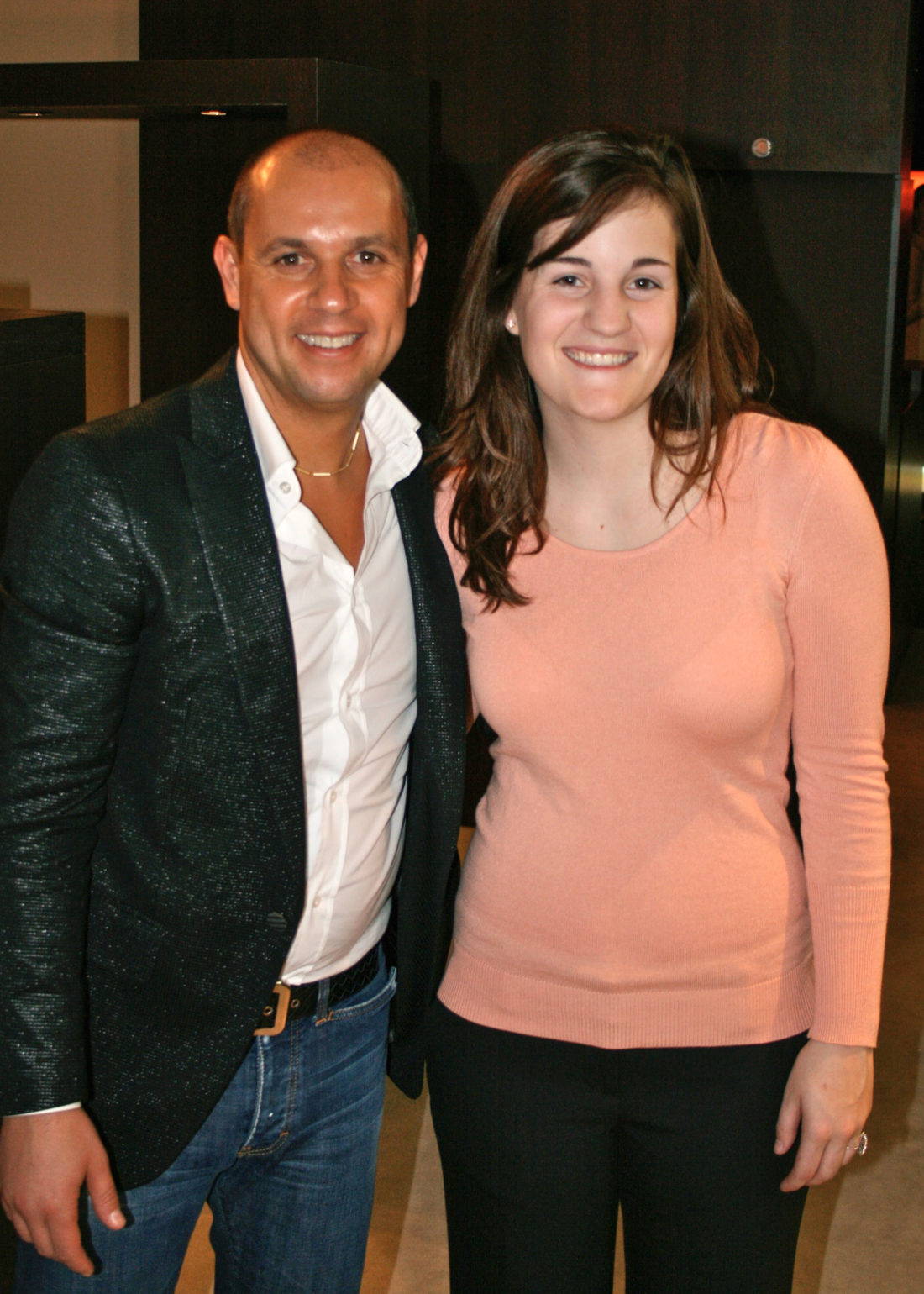 Marco Bicego and Kiley Schiffman at Baselworld in 2008
He comes from a family of goldsmiths.
Marco Bicego grew up watching the craftsmen in his Father's company and occasionally try his hand at making jewelry himself. The family business was founded by his father in Vicenza, Italy in 1958, but it wasn't until 2000 that Marco was ready to debut his own collection. He would eventually take over the business and merge his bold, contemporary design with traditional pieces.
Everything is hand crafted
Each piece of jewelry is still made by hand by goldsmiths in Vincenza. The gold is hand engraved and each coil is hand twisted, just as it was done in the old days. The artists use a special Bulino tool to engrave hundreds of tiny lines on the gold's surface. Each item is unique, and practically impossible to duplicate. This gives the jewelry a personal quality that is reflected in every piece. Something that is becoming harder to find in jewelry.
His inspirations are his customers.
Because each piece is made by hand, Bicego is able to give each creation a personal touch. He is inspired most by the women wearing the jewelry. A woman who is modern with a tremendous sense of personal style and is not afraid to experiment. His designs are created with the idea that pieces can be worn alone or together. Marco Bicego calls his jewelry "everyday luxury." "I want to create everyday pieces – for both day and evening wear."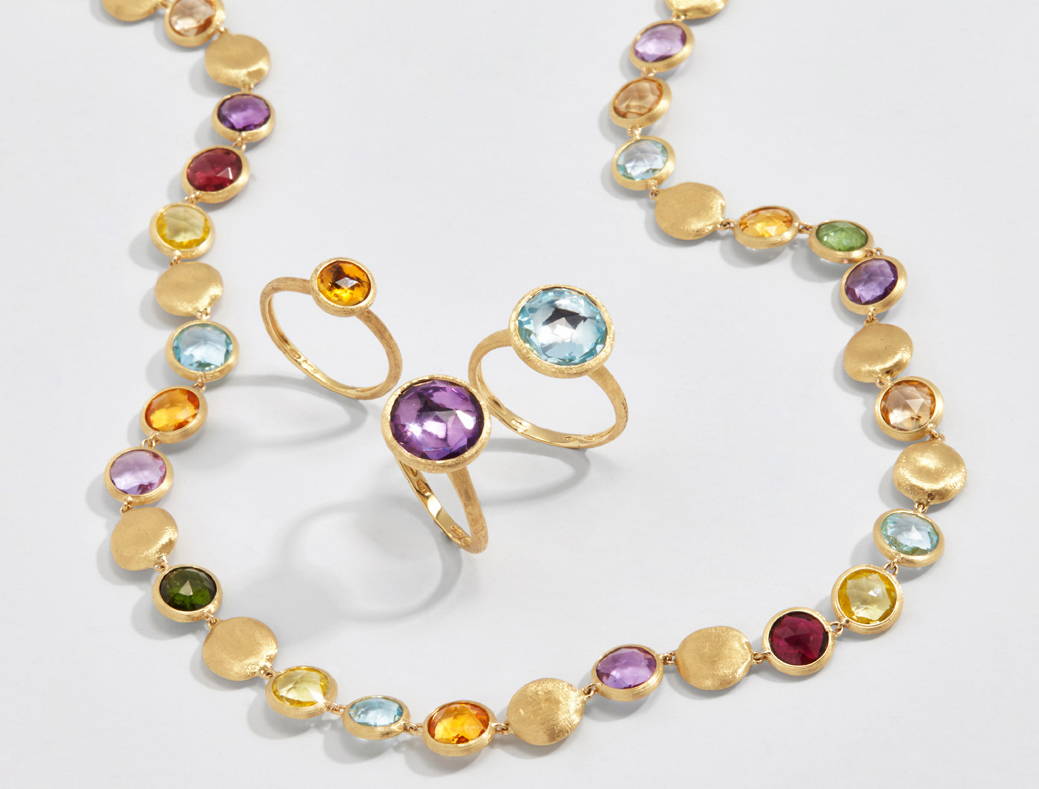 He believes that color works for all clothing.
All of their pieces use metals like 18 karat yellow, white and rose gold, along with stunning stones like emeralds, sapphires, tourmalines, and semiprecious gemstones from wound the world. "I love colored stones," Bicego says, "For women, any clothing you have, color works; it's comfortable and for every day it's emotionally driven." Color, Marco believes, connects jewelry to the human experience.
At Schiffman's you'll find items designed for actresses like Kate Winslet. "We are quite small, but very dynamic. We have a little bit of an advantage because we know everything about our jewelry and are really very close to the consumer."
Join us for an expanded Marco Bicego Trunk Show this Friday and Saturday at our Winston-Salem and Friendly Center locations. Learn more about the event here.